8 July 2014 Cody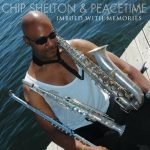 This studio recording features members of Chip Shelton's working band, Peacetime. Producer Kenny M dubs this the best Chip Shelton release in ten years. The music is steeped in feelings and imbued with memories. Right from the opener, Recordame (Remember Me), you'll be hooked. ENJOY.
Read more >
8 July 2014 Cody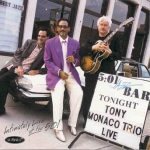 This album's hot, and Monaco's trio smokes….Monaco explodes in a climactic style….Exuberance, skillful dynamics and galvanic solo construction are this organ trio's assets….Monaco and company are a welcome addition to the jazz organ fraternity.
— Owen Cordle, Jazz Times
Read more >
8 July 2014 Cody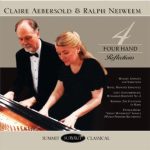 Celebrating the 25th anniversary of the American piano duo Claire Aebersold and Ralph Neiweem, this disc represents a selection of some of their personal favorite original and transcribed works for piano four hands. The cd features the world-premiere recording of the Great Movements Sonata for Four Hands; a welcome virtuoso addition to the neglected contemporary repertoire for piano duet by New York composer Patrick Byers, along with original composer transcriptions of works by Mozart, Ravel, Liszt and Respighi. Currently celebrating twenty-five years as a performing ensemble, Claire Aebersold and Ralph Neiweem are marking the occasion with an international tour which will include New York, Chicago, Rome and Vienna.
Read more >