8 July 2014 Cody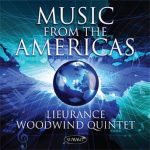 Music for the woodwind quintet written in the last sixty years defies genre or label. As the Lieurance Woodwind Quintet, one of the longest established woodwind quintets in the nation have taken on the task of examining music written by composers since the group's inception (over 60 years ago). The borrowing and blending of compositional techniques, antiquated forms, ethnic and poly-rhythms, not to mention popular song and jazz is the constant thread linking these distinctly 'American' works together. Spanning influences from North, South and Central America, these works demonstrate how fertile soil can grow infinite diversity.
Read more >
8 July 2014 Cody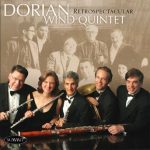 The performances on this archival CD include the artists and representative recordings from the beginning of the quintet in the '60s; many are taken from a large collection of reel-to-reel and cassette tapes which were transferred to digital format. The performances are all very exciting and represent a cross section of the music the group has performed – standard repertoire, commissioned and newer works, and transcriptions. Enjoy this retrospectacular look at the amazing Dorian Wind Quintet
Read more >
8 July 2014 Cody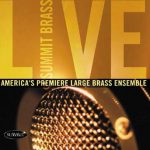 The incredible 17-piece 'brass monster', Summit Brass, has delivered a recording that is unmatched in its presentation. You will marvel at the musicianship showcased on this recording which features many of the top brass players in the world.
Read more >