8 July 2014 Cody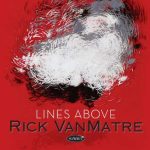 Rick VanMatre's new jazz recording LINES ABOVE takes a journey through that mysterious terrain between lyrically compelling melodies and out-of-bounds harmonic and rhythmic adventure. The saxophonist presents visual art inspired compositions that vary from the tuneful playfulness of Gray Then Blue, to the modern firestorm of Ray's Return, to the contrapuntal inventiveness of the title track, Lines Above, to the avant-garde "Third Stream" Ashes. Integral to the album is the emotional alchemy with pianist Kim Pensyl, bassist Aaron Jacobs, drummer Tom Buckley, and vibraphonist Rusty Burge, making for some uncanny moments of sixth sense and dramatic narrative. Designed for audiophiles, the state of the art warm and pristine sound frames the quiet, poignant spots, and intensifies the brawny, cathartic screams.
Read more >
8 July 2014 Cody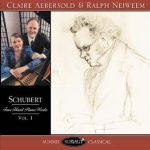 This disc inaugurates a series of recordings of Schubert's four-hand music by two artists who have been closely associated with that repertoire for twenty-five years.
The two gave their first complete traversal of Schubert's four hand music on six live programs for WFMT Radio Chicago in 1987, a feat which they repeated a decade later on that station in commemoration of the bicentennial of the composer's death.
Read more >