28 May 2014 hhwear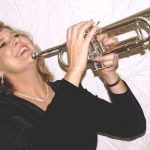 Louise Baranger was born in Hollywood, California and studied with studio trumpeters Uan Rasey, Pappy Mitchell, and jazz great Bobby Shew. In Los Angeles she played with the bands of Harry James, Nelson Riddle, Bill Berry, Jack Wilson, and Ray Anthony.
Louise has played at the Playboy, Concord, Kansas City, Boston, and Monterey Jazz Festivals, and performed live and/or on television with JJ Johnson, Clarke Terry, Plas Johnson, Buddy Collette, Stanley Clarke, John Pizarrelli, Joe Cocker, Dionne Warwick, Alan Broadbent, Buddy Greco, Barney Kessel, Mel Powell, and a host of others.
Read more >
25 January 2019 Darby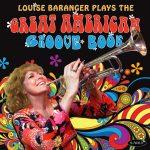 The Great American GROOVE Book/familiar all time favorites performed by brilliant trumpet player and big band!
Read more >
8 July 2014 Darby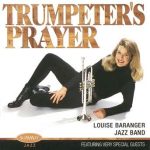 This debut introduces an accomplished and experienced instrumentalist with fire, range, and sophistication-strong chops and ideas on trumpet, piccolo trumpet, and flugelhorn…
Read more >