Art Lillard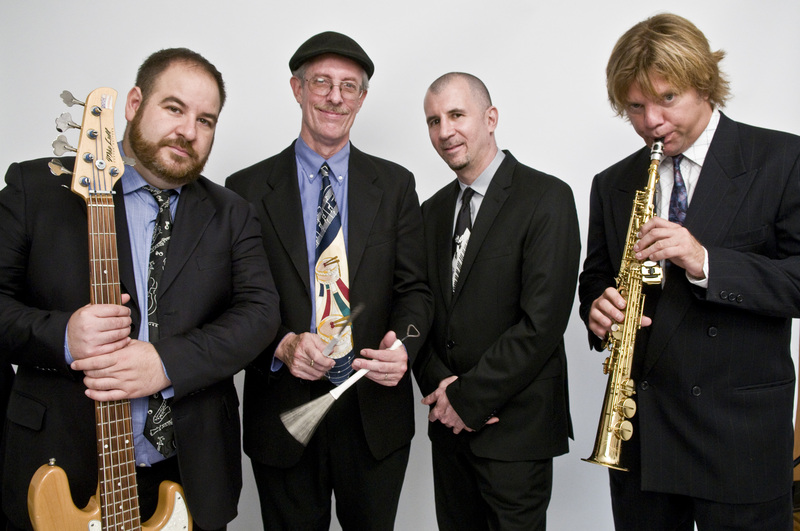 Biography
Among the current wave of big bands on the scene today, Art Lillard's Heavenly Big Band is one of only a handful playing brand new music that's just as tuneful and fun to dance to as the music we now know as big-band standards, and just as exciting as those songs were when they first became hits in the '30's and '40's.
The Heavenly Band has been delighting local audiences with its uplifting and danceable sounds since 1987. Led by drummer-composer Art Lillard, the band performs an extensive repertoire of original songs varying in style from swing to samba to jazz ballad to bossa nova. The band also plays fresh, new arrangements of some of the old jazz and swing standards.
The ensemble, ranging from 13 to 16 players, features flutes along with the more traditional saxophones and brass. This mix gives the band its unique, rich, bright signature sound.
Each arrangement showcases the inspirational soloing abilities of some of New York's finest jazz instrumentalists. Many numbers feature lyrics and display the special talents of top vocal artists.
Art Lillard's Heavenly Big Band has played in many New York City nightclubs, including The Savoy, Swing 46, Le Bar Bat, The Knitting Factory, The Garage, and Wetlands. It has also performed at churches, festivals, outdoor concerts including Bryant Park and the Yonkers Riverfest, and Cami Hall, as well as on cable television. It has received sponsorship from such New York City institutions as Saint Peter's Church; the 14th Street – Union Square Development Corporation; Brighton Neighborhood Association; Brooklyn Society for Ethical Culture; and the Brooklyn Arts Council. The Heavenly Band regularly performs at events presented by Brooklyn's Spoke the Hub Re:Creation Center, including collaborations with swing dance and Latin dance instructors. The band has also presented programs for such worthy causes as former President Jimmy Carter's Habitat for Humanity.
---