Ayn Inserto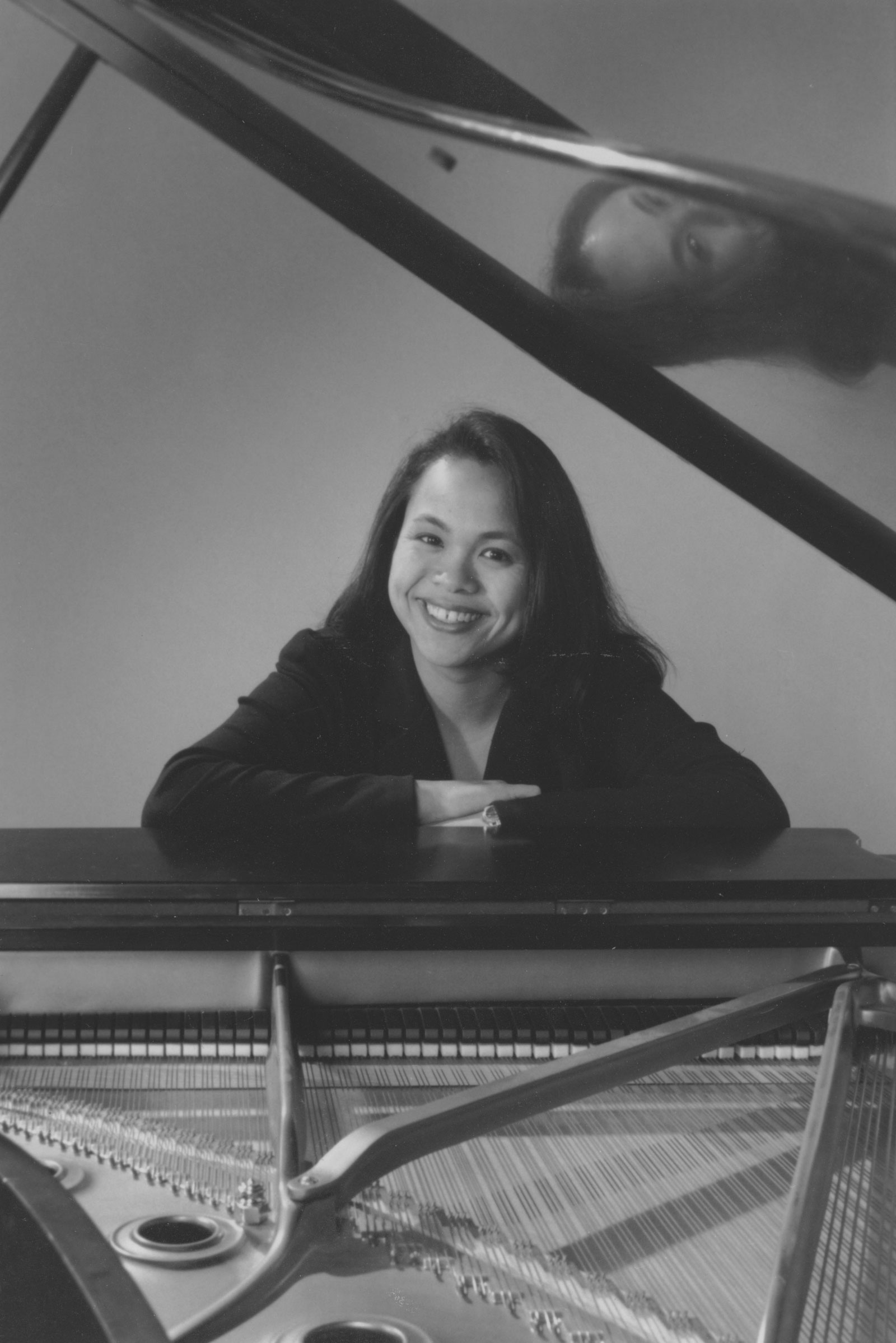 Biography
"There's an energetic creative force on the horizon named Ayn Inserto, and… she's Maria Schneider on steroids." Harvey Siders, Jazz Times.
Ayn Inserto is a groundbreaking composer who is emerging as one of the preeminent voices of her generation. She received her Master of Music degree in Jazz Composition from the New England Conservatory and is a winner of the IAJE/ASCAP Emerging Composer Commission honoring Frank Foster and the ASCAP Young Jazz Composers' Awards. She was picked by Bob Brookmeyer to study jazz composition as his protege. Her music has been performed at Carnegie Hall, Jazz at Lincoln Center Shanghai, Dizzy's Club (Jazz at Lincoln Center, NYC), the Berklee Performance Center, Boston Symphony Hall, JEN Conferences, Reno Jazz Festival, Billy Higgins Jazz Festival, New England Conservatory of Music, Brown University, Montreux Jazz Festival, the Umbria Jazz Festival, McGill University, Senigallia, Italy, Terni Jazz Festival, the Sant' Elpidio Jazz Festival, and the Fano Jazz Festival. Inserto has been commissioned by Carnegie Hall for the NYO Jazz Ensemble, The Jazz Education Network, ASCAP/IAJE, the Commission Project for JazzMN, Madison Technical College, Amherst College, Cal State University East Bay, Los Medanos College, Foxboro High School, Harvard Jazz Band, Marin Catholic High School, Fairfield High School, and Jennifer Wharton. She has given masterclasses and clinics at the Panama Jazz Festival, Brown University, IMEP Paris College of Music, International College of Music in Kuala Lumpur, Malaysia, Seoul Jazz Academy, Tokyo School of Music, Singapore Polytechnic, Arcevia Jazz Seminar, Rossini Conservatory of Music, the National Youth Jazz Orchestra from London, UK and the Sydney Conservatorium.
In 2022, she was the musical director of the Frankfurt Radio Big Band (HR Big Band) for performances featuring Linda May Han Oh. Along with Jim McNeely, she orchestrated and arranged the concert featuring Linda's music.
Inserto has served as a panelist for the Jazz Improv Convention with Dr. Billy Taylor in New York, the International Society of Jazz Arrangers and Composers, Women Jazz Composers: Empowering Equal Voices in the Large Ensemble Landscape, as well as for the Tribute to Bob Brookmeyer at New England Conservatory. She also has been a clinician for the JENerations Jazz Festival, an adjudicator for the Berklee High School Jazz Festival, the Rhode Island State Council on the Arts Fellowship, the Massachusetts Council for the Arts Composition Fellowship, and the International Alliance for Women in Music Jazz Composition Contest. She conducted the MMEA All-State Jazz Band with a program of women composers. She is a mentor for the Women in Jazz Organization and a member of the Board of Directors for the Jazz Education Network.
She's been an adjudicator for the Jack Rudin Championship at Jazz at Lincoln Center alongside Randy Brecker, Jeff Hamilton, Carlos Henriquez and Wynton Marsalis, as well as an initial adjudicator for the finalists for the 2023 Essentially Ellington competition presented by JALC. Her music is also published by ejazzlines and in the New Standards: 101 Lead Sheets By Women, a publication spearheaded by Terri Lyne Carrington and the Berklee Institute of Jazz and Gender Justice.
Her big band, the Ayn Inserto Jazz Orchestra, has recorded three albums with special guests Bob Brookmeyer, John Fedchock, George Garzone and Sean Jones. The ensemble has garnered many positive reviews such as Downbeat Editor's Pick, The Boston Globe 2018 Best Jazz Albums, Top Ten Recordings of 2018 (Cadence Magazine) and the Jazz Journalists Association Best of 2018 (Large Ensemble) List. She currently resides in Boston where she is the Assistant Chair of Harmony and Jazz Composition at Berklee College of Music and is a Jazz Composers Present Artist.
"The bandleader conducts an agile, 17-piece ensemble made up of peers, friends, longtime collaborators and even family… Inserto has crafted a program that feels completely natural as big band music and includes five of her compositions. Some lesser orchestrators nowadays falter when they seize music originally penned for a combo and clumsily rework it with an arrangement that's actually ill-suited for a large ensemble. But Inserto-who studied with Bob Brookmeyer (1929-2011)- delivers a program that gracefully exploits the strengths of big band instrumentation, as evidenced by her two-part suite titled "Part I: Ze Teach" and "Part II: And Me." Elsewhere, Inserto offers a superb arrangement of Jones' "BJ's Tune," providing a showcase for the trumpeter's sumptuous tone. This album strikes the perfect balance between entertaining artistry and finely crafted arrangements that could be studied closely in the classroom." Bobby Reed, DownBeat Magazine, Down A Rabbit Hole Review (2018)