Frank Russo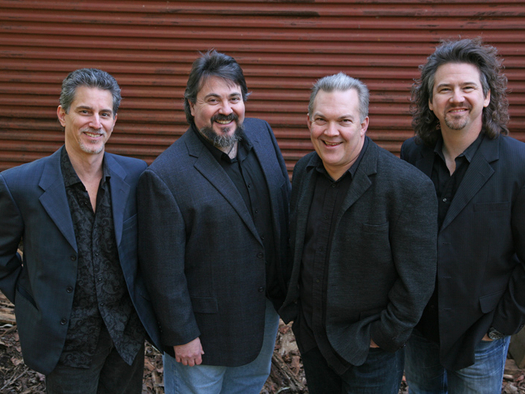 Biography
Frank Russo joyfully paints colorful soundscapes with his highly skilled, passionate, musical drumming. He's an in demand performer, recording artist and educator who currently resides in Maryland and teaches at Towson University. He is also an artist/educator for Bosphorus Cymbals, MD Drums and The Vic Firth Education Team. Raised in the NYC area, Frank was steeped in the rich musical heritage of the jazz legends at an early age and carriers on the legacy of a musical family.
An incredibly adaptable musician, a partial list of his performances testifies to his diverse talent. He has performed with Mundell Lowe, Dr Lonnie Smith, Hal Crook, Craig Handy, Keter Betts, Ethel Ennis, Greg Gisbert, Chuck Redd, Bill McHenry, John O'Gallagher, Dave Ballou, John D'earth, Denis DiBlasio, Ron McCurdy, The Coasters, Frankie Lane and many more. Highlights of his performances include the Detroit Jazz Festival, Ottawa Jazz Festival, Stan Getz Jazz Festival, East Coast Jazz Festival, The Kennedy Center and many others. Tours have included several trips to Asia, Europe, Canada, Mexico and Bermuda. Frank completed a distinguished career with the prestigious Naval Academy Band where he performed in and led several dynamic ensembles. He was stationed in Annapolis, San Diego, Great Lakes, Monterey and Norfolk during his career.
Frank is a Summit Records Recording Artist whose recordings have gained national recognition and praise from Downbeat, Jazztimes and Modern Drummer along with others. He is featured on "Point of Grace" with PF Flyer, "No Turning Back" with Fred Hughes, "Gabrielle's Hand" with Bob Boguslaw and The acclaimed Shook Russo Quartets "Featuring Greg Gisbert" all on Summit Records. As a sought after studio ace he has played on countless sessions, crossing all genres, including PBS Documentaries, "Quiet Now" with John Toomey, "In My Mind's Eye" with Max Murray & Doug Bickel, Kenny Carr's "Turn the Page" featuring brilliant saxophonist Donny McCaslin, "Uncertain Paths" with Rob Levit and many more.
Frank is also a member of the Bob Butta Trio, The Fred Hughes Band, Rob Levit Trio, Uptown Vocal Jazz Quartet, Bob Boguslaw's The Way, Mozart to Motown with Stefan Scaggiari, PF Flyer and The Shook Russo Quartet. His most recent release on Summit Records "A Thousand Eyes" is with the superb saxophonist Pete BarenBregge.
Frank is proud to exclusively perform on maple drums designed by Keith Larsen (Maryland Drum Company), Bosphorus Cymbals and Vic Firth Products.
---