John Shirley-Quirk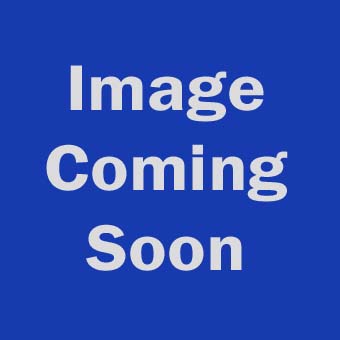 Biography
John Shirley-Quirk, was a British chemistry teacher who almost by accident became a world-renowned bass-baritone, performing at the Metropolitan Opera and became known as an interpreter of Benjamin Britten.
Mr. Shirley-Quirk, who made 30 appearances at the Met between 1974 and 1991, was best known as a singer of oratorio and art song, by English composers in particular. Besides performing the music of Britten, who wrote many roles for him, he was heard in storied opera houses and recital halls, with major orchestras and on records singing Handel, Delius, Vaughan Williams, Elgar, Tippett and Bach, among others.
He made more than 100 recordings, the most critically acclaimed of which include Britten's War Requiem, conducted by Richard Hickox, and Mahler's Eighth Symphony under Georg Solti.
Mr. Shirley-Quirk was widely praised for the tonal beauty of his singing, as well as for his faultless diction, sensitive phrasing and captivating stage presence. His voice was not immense, but for the repertoire in which he specialized that did not matter.
Reviewing Mr. Shirley-Quirk's New York recital debut, at Town Hall in 1968, in The New York Times, Raymond Ericson wrote, "The artist has just about everything going for him," adding, "He has the technique to do everything he wants vocally and the musical intelligence to want the right things."
If, as reviewers often remarked, Mr. Shirley-Quirk's musical interpretations displayed a conspicuous lack of singerly histrionics, then this stance seemed rooted in a combination of proper English reserve and his quiet disbelief at a career he never anticipated.
John Stanton Shirley-Quirk was born in Liverpool on Aug. 28, 1931, to Amelia and Joseph Stanley Shirley-Quirk, a homemaker and a civil servant; as a child during the war, he was evacuated to Wales.
Growing up, John sang in his school choir and also studied the violin.
"My parents could just afford the lessons at one shilling per five minutes," Mr. Shirley-Quirk said in an interview last year. "They used to last much longer, of course."
At the University of Liverpool, from which he earned a bachelor's degree in chemistry, Mr. Shirley-Quirk continued singing for pleasure, performing with the choir and taking voice lessons.
In the late 1950s, he became a lecturer in chemistry at Acton Technical College in West London. At the same time, he was a chorister at St. Paul's Cathedral in London and studied with the prominent baritone Roy Henderson.
In 1961, Mr. Shirley-Quirk was cast in a production of Hans Werner Henze's opera "Elegy for Young Lovers" at the Glyndebourne Festival in East Sussex.
"I began to feel Jekyll and Hyde parts of me pulling in different directions," he said in the 2013 interview, published on the website of the Frome Festival, an annual cultural event in Somerset, England. "There I was, learning new opera by day and marking final exam papers for Acton in the evening. I was told by a colleague that they had re-marked all my papers, they were such a mess."
Continue reading the main storyContinue reading the main storyContinue reading the main story
He left his teaching post soon afterward.
At the end of 1963, he appeared as a soloist with the Ipswich Bach Choir in a performance of Bach's Christmas Oratorio. The tenor soloist was Peter Pears, a distinguished singer and Britten's life partner.
When the concert ended, a man rose from the audience to congratulate Mr. Shirley-Quirk. The man was Britten himself, and though Mr. Shirley-Quirk did not know it, he had just auditioned — successfully — for the English Opera Group, the company Britten had helped form in the 1940s.
Mr. Shirley-Quirk joined the company in 1964. Before long, Britten had written the first of the many parts he would compose for him: the Ferryman in his chamber opera "Curlew River." That work, inspired by a 15th-century noh play from Japan, received its premiere that year.
He went on to sing the role of the tutor Spencer Coyle in Britten's opera "Owen Wingrave," based on the Henry James short story. The opera had its premiere on the BBC in 1971 and later received a stage production at Covent Garden.
Mr. Shirley-Quirk came to international attention with "Death in Venice," Britten's last opera, in which he sang multiple roles. An adaptation of Thomas Mann's novella, it was given its world premiere in England in 1973.
He reprised his roles the next year in the opera's United States premiere, at the Met, under the baton of Steuart Bedford. For the Met, Mr. Shirley-Quirk later sang the Music Master in Richard Strauss's "Ariadne auf Naxos," the Speaker of the Temple in Mozart's "Magic Flute" and Rangoni in Mussorgsky's "Boris Godunov."
Through it all, Mr. Shirley-Quirk, who was named a Commander of the Order of the British Empire in 1975, viewed his acclaim with modest detachment.
"I didn't realize I was going to have a remarkable career in music until I was 40," he said in 2013.
Mr. Shirley-Quirk's first wife, the former Patricia Hastie, died in 1981; his second wife, Sara Watkins, an American oboist, died in 1997. His survivors include his third wife, Teresa Perez, a cellist; two children, Kate and Peter Shirley-Quirk, from his first marriage; two children, Benjamin and Julia Shirley-Quirk, from his second; a stepdaughter, Sara Perez; and four grandchildren. A daughter from his second marriage, Emily, died of aplastic anemia in 2001, at 15.
Mr. Shirley-Quirk's other recordings include Bach's B minor Mass under Lorin Maazel, Purcell's "Dido and Aeneas" under Colin Davis and Britten's "Billy Budd" under the baton of the composer.
Before retiring in 2012 and settling in Bath, Mr. Shirley-Quirk spent two decades on the voice faculty of the Peabody Institute in Baltimore. There, he was affectionately known to his students as the Great Hyphen.
His double-barreled surname once gave the misleading impression that its owner possessed a trick voice, as The Herald of Glasgow reported this month.
At an Edinburgh Festival production in which Mr. Shirley-Quirk sang, the program billed him without the crucial comma separating his name from his vocal type.
"Quirk baritone!" an audience member was heard to declare. "What is a quirk baritone?"
---