Jonathan Shames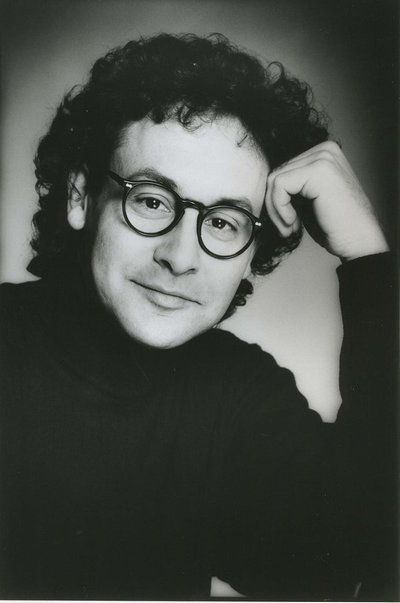 Biography
Jonathan Shames, pianist and conductor, joined the University of Michigan School of Music in autumn 2001 as Associate Director of Orchestras and Assistant Professor of Music-Conducting in the of the Seattle Youth Symphony Orchestras, as well as the Artistic Director Department of Conducting. Shames directs both the University Philharmonia and the Contemporary Directions Ensemble. From 1994 to 2001, Shames was Music Director and Conductor of its Marrowstone Music Festival. He is currently the Music Director and Conductor of the Olympia Symphony Orchestra in Olympia, Washington.
Together with his wife, pianist Stephanie Leon Shames, he founded and served as Artistic Director of The Boston Players, a chamber music ensemble which performed from 1992 to 1997. Mr. Shames' work as musical assistant to Sarah Caldwell of the Opera Company of Boston (at age 19) led to his first conducting opportunities, when Ms. Caldwell invited him to lead performances by the company of Puccini's Girl of the Golden West and Mozart's Don Giovanni. It was in performances of the latter work that Mr. Shames made his Boston conducting debut in 1984, leading from the harpsichord. Since that time, he has frequently been associated with the company, leading several tours and Boston performances. Mr. Shames appears regularly as both conductor and pianist with The Boston Players, a chamber-music group he formed in 1992. In 1994, Mr. Shames was invited by Seiji Ozawa to become a Conducting Fellow of the Tanglewood Music Institute. Shames has conducted the Louisiana Philharmonic and Richmond Symphony, and serves frequently as cover conductor for the Seattle Symphony. In 2002 he conducted the Wyoming Symphony.
Mr. Shames' conducting teachers include Gustav Meier, Gerard Schwarz and Samuel Jones. As a pianist, Mr. Shames has performed in the Soviet Union, South Korea, and Europe, as well as across the U.S., since winning a finalist-diploma in the 1982 Moscow International Tchaikovsky Competition. In 1990 and 1991, he toured Russia as part of Sarah Caldwell's "Making Music Together" Festival, as well as the first and second St. Petersburg Palaces International Chamber Music Festival. He has recorded with the Moscow Chamber Orchestra and Cologne Radio Symphony, toured with the Radio and Television Orchestra of Belgrade, and appeared as soloist with the Seoul Sinfonietta, Milwaukee, Indianapolis, Seattle, and Boston Pops Orchestras among others. In recent seasons, in addition to the Russian festivals, Mr. Shames has performed at the Colmar (France) Festival, the Kajaani Festival in Finland, Ravinia, and the Seattle International Music Festival. During the past season he performed with the Seattle, Chattanooga and Tacoma Symphony Orchestras. Shames holds a BA in Philosophy from Yale University. He earned his MM and DMA in piano performance from the University of Michigan in 1986, studying with Theodore Lettvin and Leon Fleisher. He has taught at Cornell University, SUNY-Binghamton, Rutgers, the Chautauqua Institute, Oberlin Conservatory, and Interlochen.
---