Lainie Kazan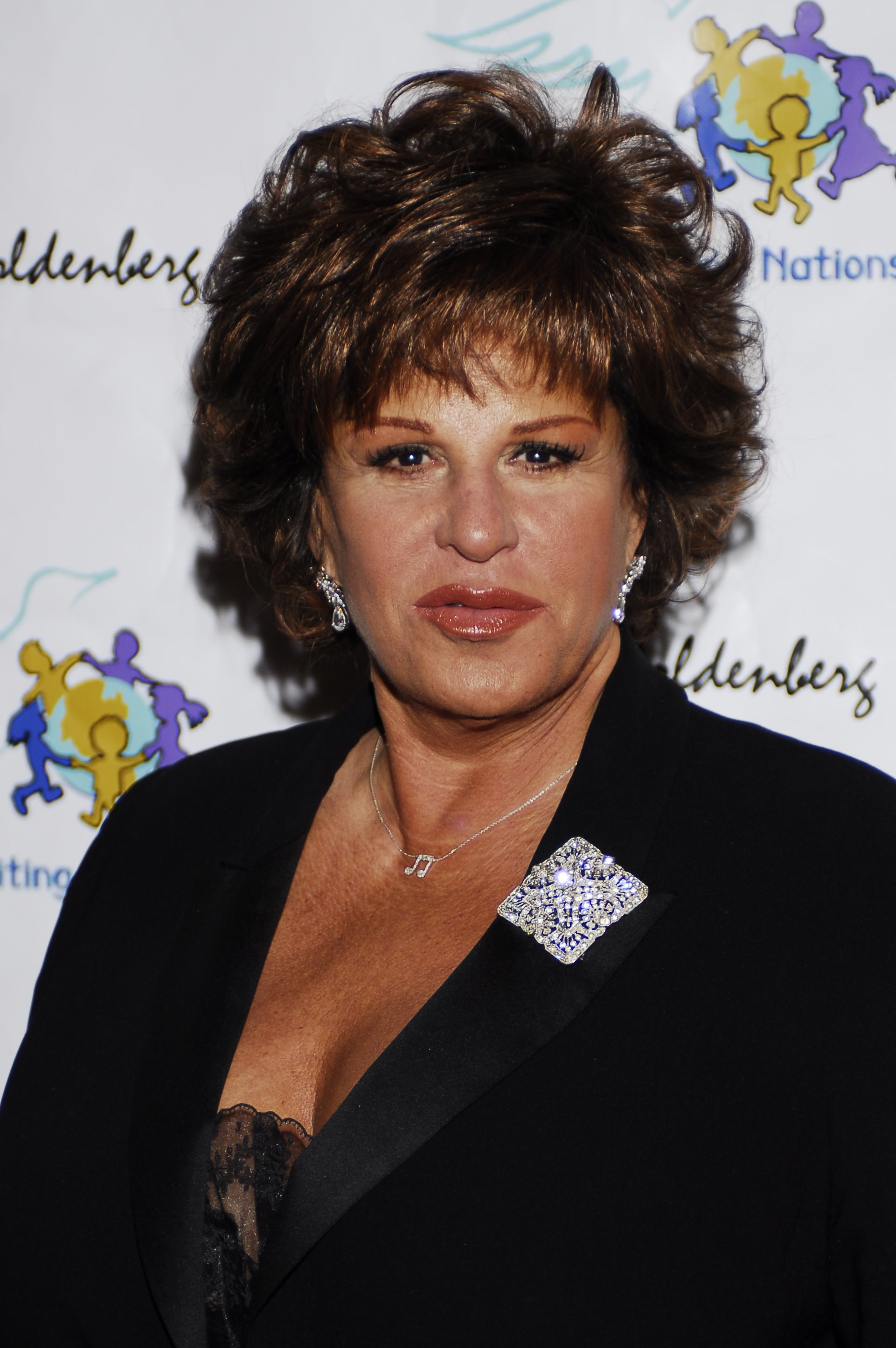 Biography
Lainie Kazan is the embodiment of the word entertainer — and artist who has reached the pinnacle in virtually every area of performance. She has come a long way since she was Barbra Streisand's Broadway understudy in "Funny Girl." Once she was able to display her electrifying talent in two shows, she became the "Chanteuse" of her native New York, with nightclub stints and guest appearances on virtually every top variety and talk show in network television, including an unparalleled 26 appearances on "The Dean Martin Show." She even hosted her own variety special for NBC and opened the popular "Lainie's Room" and "Lainie's Room East" at the Los Angeles and New York Playboy Clubs.
The sensual magnetism Lainie exuded in her variety shows and nightclubs attracted film directors and producers, leading her quickly into acting on both the gold and silver screens. After watching her coo through ballads and belt like a sassy blues woman at San Francisco's Fairmont Hotel, an astonished Francis Ford Coppola offered her a plum role on "One From The Heart." The rest, as they say, is history.
In 1983, Lainie received a Golden Globe nomination for her performance in Richard Benjamin's "My Favorite Year," starring Peter O'Toole. Other films include "Lust in the Dust" with Tab Hunter and Divine, "Delta Force" with Chuck Norris, "Beaches" with Better Midler and Barbara Hershey and "Harry and the Hendersons" directed by Steven Speilberg. Additional credits include the Disney film "The Cemetery Club," "29th Street" with Danny Aiello, "The Associate" with Whoopi Goldberg, "Love is All There Is" with Renee Taylor, Angelina Jolie and Paul Sorvino; "The Big Hit" with Mark Wahlberg, Disney's "The Crew" with Burt Reynolds, Richard Dreyfuss and Jennifer Tilly; "What's Cooking" with Mercedes Ruehl, Julianna Margulies, Kyra Sedgwick and Alfre Woodard; and "Gigli" with Ben Affleck and Jennifer Lopez.
Lainie has received critical acclaim for her role in the blockbuster comedy "My Big Fat Greek Wedding," which has grossed over $600 million worldwide and won the People's Choice Award. She reprised her role in CBS' "My Big Fat Greek Life" TV series. She recently completed filming "The Engagement Ring" which aired on TNT Nov. 28th, 2005, with Patricia Heaton, Vincent Spano, Tony Lo Bianco, directed by Steven Schachter (Emmy Nominated "Door to Door"). The feature film "Red Riding Hood," a musical retelling of the classic story with modern dialogue and original songs, was released in 2005. The film was directed by Randal Kleiser ("Grease") also stars Joey Fatone and Debi Mazar and features music written by Bruce Roberts. She was also featured in "You Don't Mess with The Zohan" starring Adam Sandler. Two new films, "Divorce Invitation" with Elliot Gould and Jamie Lynn Sigler as well as "Finding Joy" with Barry Bostwick will be released in the Summer of 2012.
Lainie, however, has never forgotten her roots as a live performer. She reprised her role in the Broadway musical version of "My Favorite Year," which won her a Tony Award nomination for Best Featured Actress, and has also starred on Broadway in "The Government Inspector" with Tony Randall, and recently starred in the award winning drama "The Exonerated."
Some of her recent nightclub credits include sold out engagements in Los Angeles at the Cinegrill and The Catalina Bar and Grill, in NYC at Feinstine's @ The Regency, Las Vegas and Atlantic City at the Atlantic City Hilton, Harrah's Casino and Resort and Trumps Castle and the hallowed stages of New York's Rainbow and Stars, Tavern on the Green and the famed Oak Room at the Algonquin Hotel. She also just completed a sold-out run at The Cabaret at The Columbia Club in Indianapolis.Throughout the years, Lainie has also performed many symphonic concerts. She has sung with such symphonies as The Boston Pops, The Palm Beach Pops and The Cleveland Symphony to name just a few, and has sung at Performing Arts Centers throughout the United States. She has toured Europe and the Orient to sold-out houses and captivated audiences wherever she goes.
---