Louise Baranger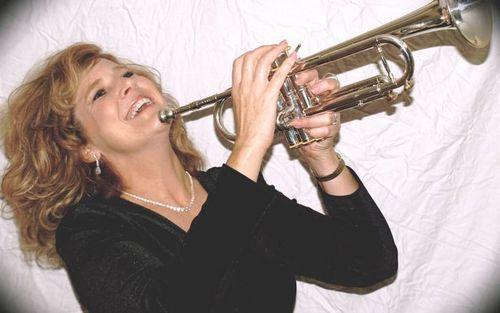 Biography
Louise Baranger was born in Hollywood, California and studied with studio trumpeters Uan Rasey, Pappy Mitchell, and jazz great Bobby Shew. In Los Angeles she played with the bands of Harry James, Nelson Riddle, Bill Berry, Jack Wilson, and Ray Anthony.
Louise has played at the Playboy, Concord, Kansas City, Boston, and Monterey Jazz Festivals, and performed live and/or on television with JJ Johnson, Clarke Terry, Plas Johnson, Buddy Collette, Stanley Clarke, John Pizarrelli, Joe Cocker, Dionne Warwick, Alan Broadbent, Buddy Greco, Barney Kessel, Mel Powell, and a host of others.
Television credits include the World Music Awards, The Tonight Show, Barry Manilow's Big Fun on Swing Street, Dallas, Falcoln Crest and The Flash. Louise has appeared in music videos with Joe Cocker and Bobby Womack.
In the summer of 1984, Louise was the youngest member of the Olympic Jazz Festival house band which featured Shelley Manne, Louie Bellson, and a host of international jazz stars.
Louise's 9 piece "little" big band has played at the Emmy Awards in Hollywood, California, Boston's Symphony Hall, and numerous private events. As a guest soloist she has performed with symphony orchestras and jazz bands in Germany, Japan, Argentina, Peru and throughout the U.S. Her solo CD, Trumpeter's Prayer, on Summit Records, features Arturo Sandoval, Tom Kubis and Carl Fontana.
Since 2004 Louise has been a faculty member at the Litchfield, Connecticut Jazz Camp.
---