ProMusica Chamber Orchestra of Columbus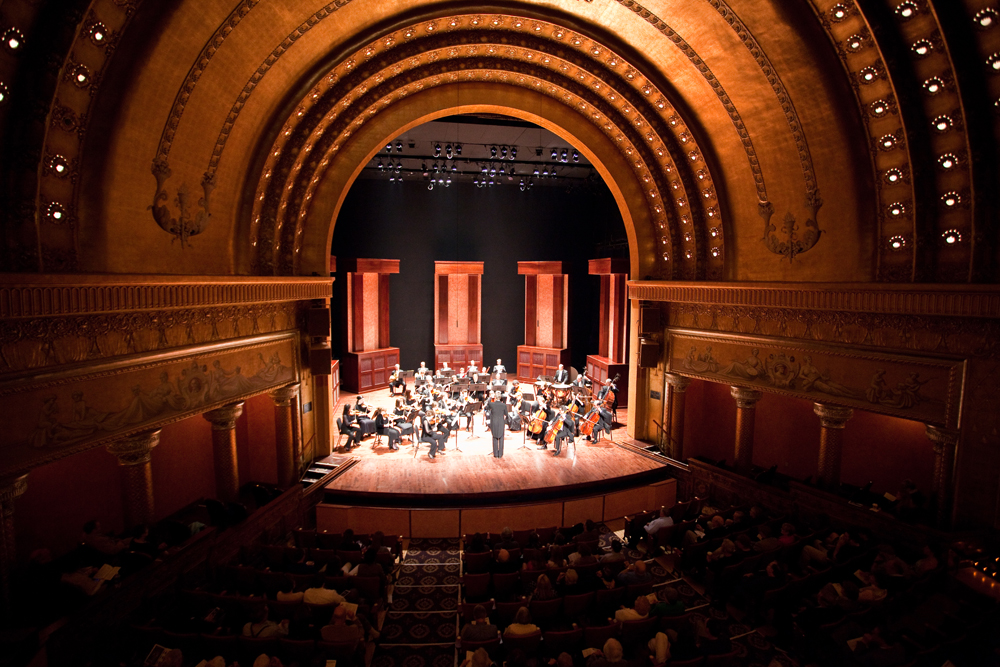 Biography
Founded in 1978, ProMusica Chamber Orchestra delivers a unique classical music experience that enriches and inspires people in Central Ohio and beyond – through innovative chamber orchestra programming, educational outreach, audience intimacy, and artistic excellence.
ProMusica has sustained over three decades of world-class performances, impacted the community through education and outreach programs, and drawn national attention to the Columbus arts scene through innovation and musical merit. The 2013-2014 season marked the first for Music Director David Danzmayr, and the orchestra also welcomed violinist Vadim Gluzman to the post of Creative Partner & Principal Guest Artist.
The orchestra has won eight awards from the American Society of Composers, Authors, and Publishers (ASCAP) for Adventurous Programming and has received various additional awards, including those from the Greater Columbus Arts Council and the Columbus Jewish Foundation.
As a national leader in performing new and contemporary repertoire, ProMusica has commissioned 59 pieces and has presented more than 100 premieres, by composers including Peter Schickele, Derek Bermel, Clarice Assad, and Pulitzer Prize winner Aaron Jay Kernis. ProMusica also continues an active recordings program with thirteen CDs released to date, including Triumvirate (2011), featuring world-premiere performances of works by Joan Tower, Gabriela Lena Frank, and Lera Auerbach, and Supernova (2012), highlighting the young composer and pianist, Conrad Tao.
ProMusica's education and outreach programs influence thousands every season. Musicians travel to local schools, senior citizens are engaged in live rehearsals, and at-risk children are invited to learn, play, and explore with the orchestra.
Special events bring classical music to new audiences and celebrate ProMusica musicians and guest artists. The annual Spring Soirée showcases crossover artistry, recently featuring Gabriela Montero, Jane Monheit, Bela Fleck & the Flecktones, Mark O'Connor, Ricky Skaggs, and the classically-trained garage band Time for Three. Additionally, the Artist Circle series engages audiences in intimate settings.
Co-founded in 1978 by Richard Early and Timothy Russell, Dr. Russell led the orchestra as music director for 34 years, stepping down from the podium in 2013. Dr. Russell remains as Conductor Laureate, continuing a longstanding relationship with the orchestra and Columbus audiences.
Since 1998, ProMusica has served as the resident orchestra of the historic Southern Theatre, located in downtown Columbus. The orchestra also hosts performances at the St. Turibius Chapel of the Pontifical College Josephinum. Both venues offer intricate architecture and add to the acoustical splendor and visual delight of the ProMusica experience.