The Bruch Trio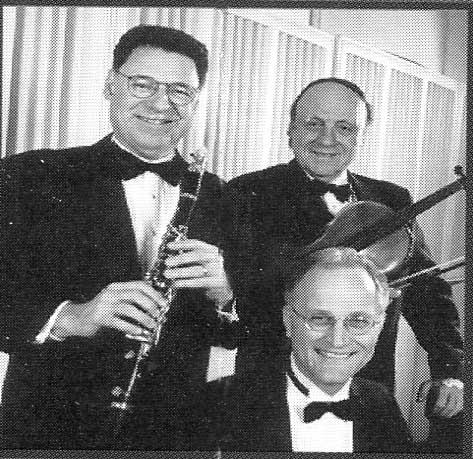 Biography
The Bruch Trio started as a recording chamber music group. Jesse Levine and Jerry Kirkbride had played many concerts together in the New York area over the years and had often talked about recording the clarinet, viola, and piano repertoire.
In 1998, they asked Rex Woods to join them, forming the Bruch Trio, which made its first recording on Summit Records of music by Max Bruch and Rebecca Clarke, and subsequently recorded a second CD of music by Mozart, Jacob, and Francaix.
A third CD is in the planning stage.
The Bruch Trio recordings have received excellent reviews and made previously unrecorded repertoire available. The trio has performed in Arizona, and looks forward to more concert performances in the future.