Carolina Brass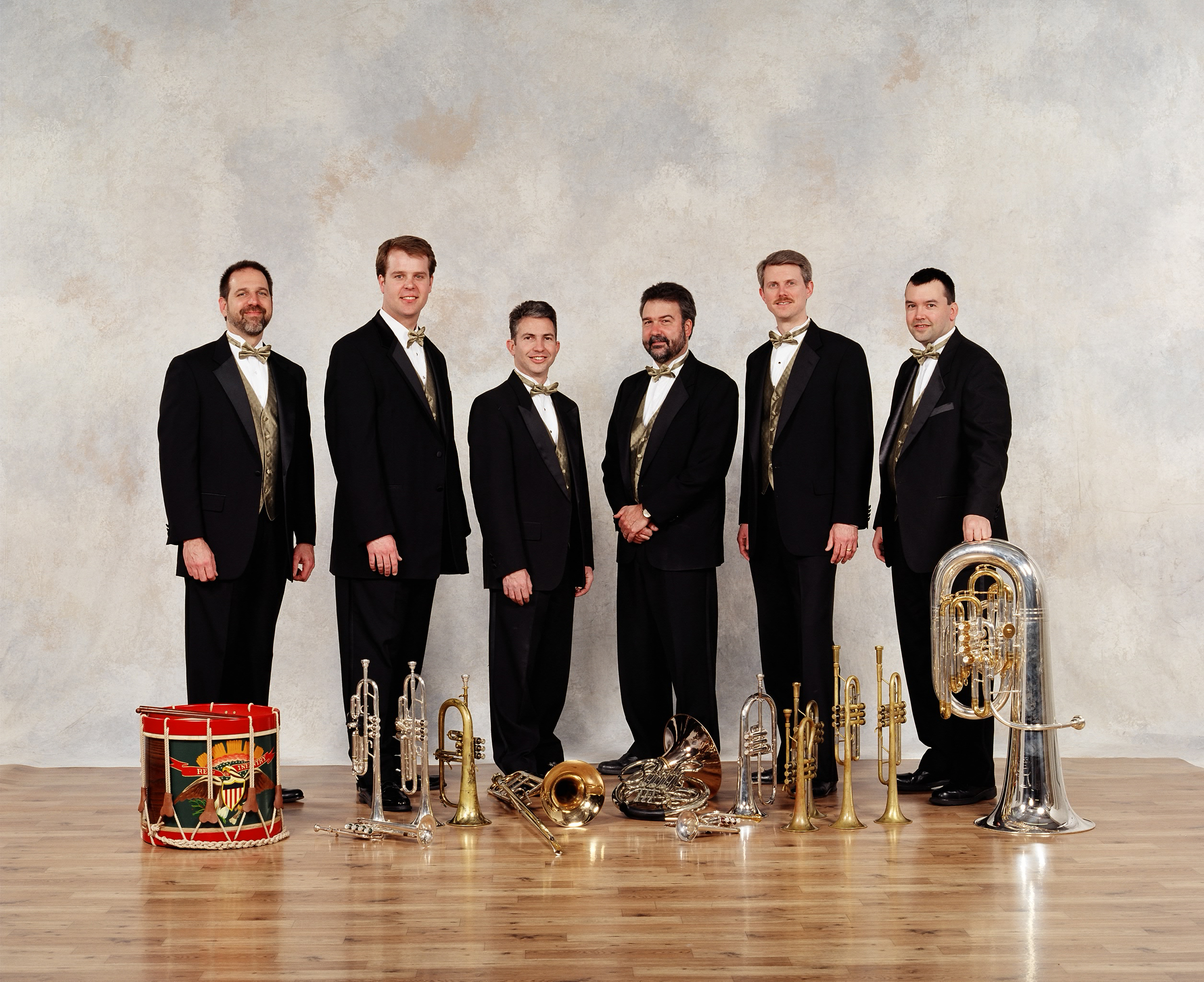 Biography
Established in 1997, the Carolina Brass combines virtuosity and good humor, delighting audiences wherever they go. Carolina Brass programs are fun and embrace the audience with music and conversation. These programs provide audiences with an opportunity to hear and experience quality chamber music in both formal and informal settings. The group has a wide variety of exciting, entertaining and informative programs, including Classical and Contemporary works, Medieval and Renaissance music, and pops programs encompassing Broadway, Jazz, Dixieland, Big Band, and other popular forms.
In addition to classical recitals and pops concerts, Carolina Brass performs extensively in educational settings. These educational and entertaining programs provide students with performances, demonstrations, and master classes in an informal and interactive environment. This allows audiences to ask questions and become more involved in the arts.
Carolina Brass is a group of dedicated professionals with a commitment to excellence in performance and music education. Trained at some of the country's most prestigious schools, including the New England Conservatory of Music, Indiana University, and the Eastman School of Music, Carolina Brass personnel have extensive national and international performing, recording and touring experience.
The mission of the Carolina Brass is to promote the understanding of music and to improve the performance level of musicians of all ages through performances, residencies, master classes, and recordings.
Carolina Brass is an ensemble made up of artist musicians who understand the value of offering programs of integrity and entertainment.
Capture the excitement of Carolina Brass!
---