Keith Karns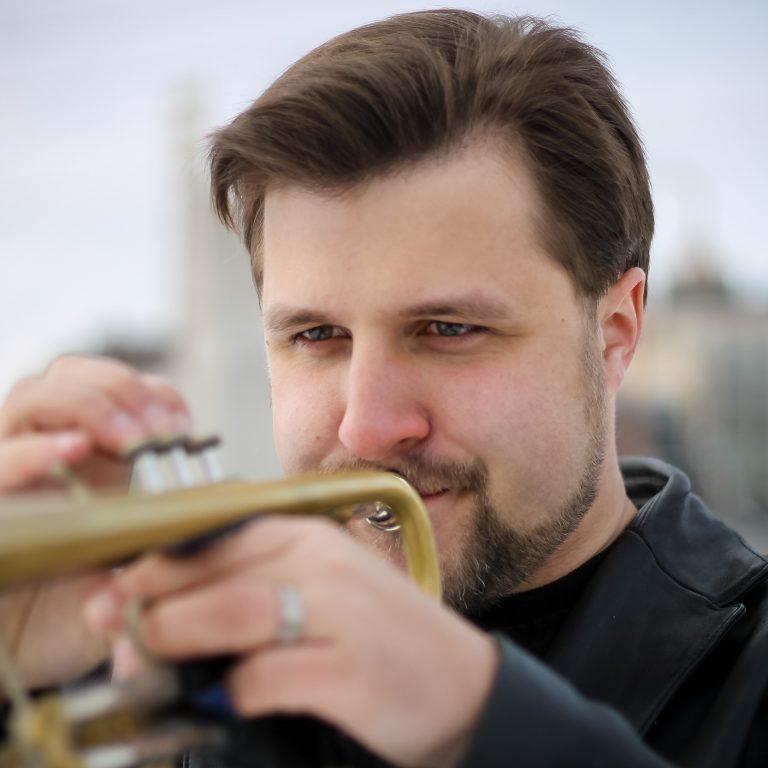 Biography
Keith Karns is a trumpet player, arranger, and bandleader based in Portland Oregon. As a student, Keith was a trumpet soloist and arranger for the Grammy nominated UNT One O'Clock Lab Band. Since then, Keith has had the opportunity to work with some of the nation's leading voices in jazz including Rich Perry, Greta Matassa, Victor Barranco (U.S. Army Blues), Lauren Sevian (Mingus Big Band), Stefon Harris, and Benny Golson.
Keith's 18 piece big band has toured nationally and has recorded two CDs of Keith's original compositions and arrangements. Keith has received awards for composing and arranging from the American Society of Composers Authors and Publishers (ASCAP), Downbeat Magazine, and the Jazz Education Network (JEN).
Keith is the Director of Jazz Studies at Western Oregon University where directs the WOU Jazz Orchestra, Latin Jazz Ensemble, and teaches courses in jazz improvisation, applied trumpet, brass pedagogy, and chamber music. He is also the Artistic Coordinator for the Jazz Program at the Fairbanks Summer Arts Festival.
Keith holds degrees from the University of Wisconsin Eau Claire, Indiana University, and the University of North Texas. His teachers include John Harbaugh, Robert Baca, Joey Tartell, Pat Harbison, David Baker, Bill Adam, Jay Saunders, Rich DeRosa, and John Murphy. Keith is a Torpedo Bags performing artist and uses Torpedo Bags to transport and protect all of his trumpets.