Russian National Orchestra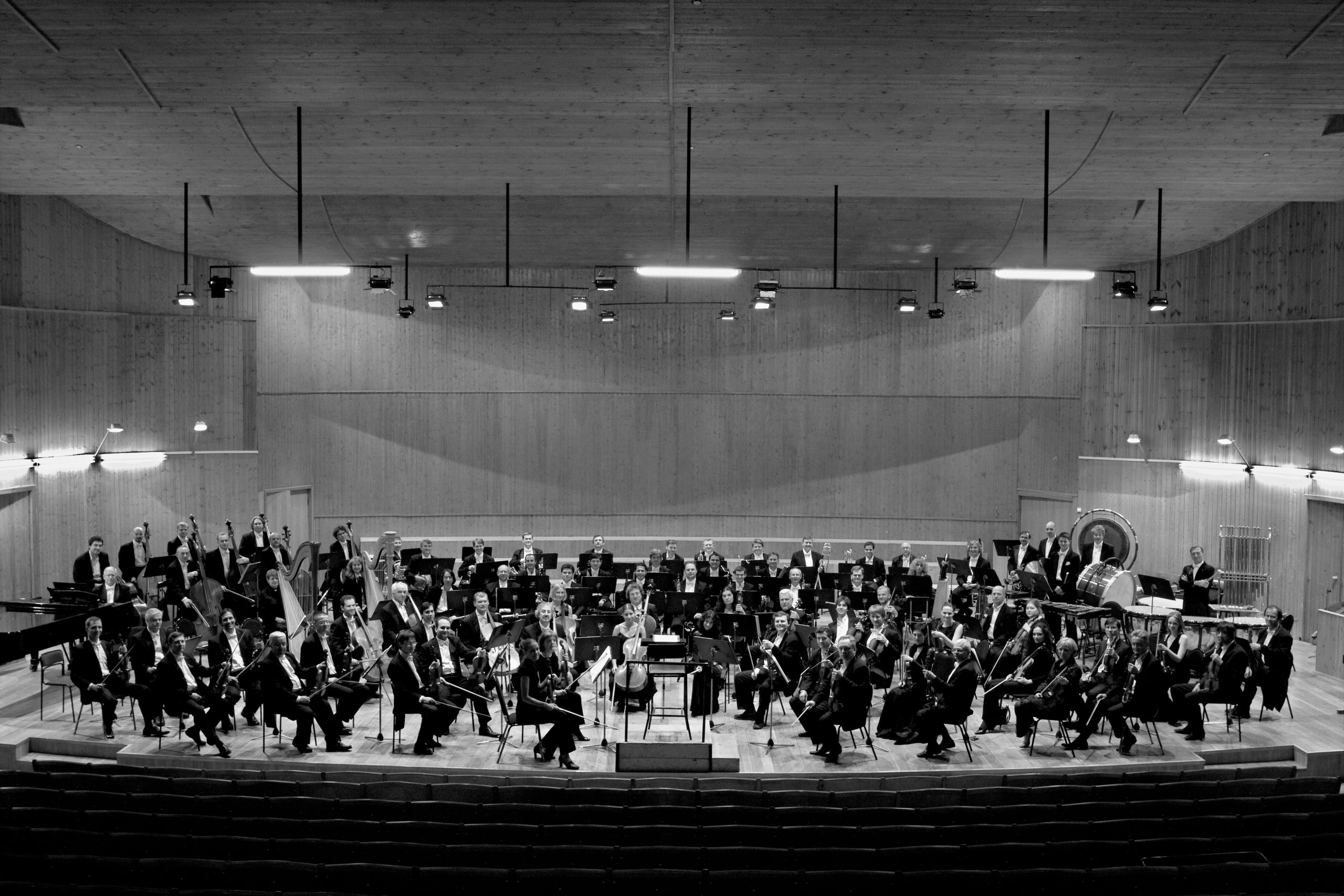 Biography
The Russian National Orchestra was founded in 1990 by pianist and conductor Mikhail Pletnev and today is widely recognized as one of the world's top orchestras.  Of its debut at the BBC Proms in London, the Evening Standard wrote, "They played with such captivating beauty that the audience gave an involuntary sigh of pleasure."  The RNO is also described as "a living symbol of the best in Russian art" (Miami Herald), "as close to perfect as one could hope for" (Trinity Mirror), and "astoundingly virtuosic" (Glasgow Herald).
The first Russian orchestra to perform at the Vatican and in Israel, the RNO maintains an active international tour schedule, appearing throughout Europe, Asia and the Americas.  The RNO is the founding and resident orchestra of Napa Valley Festival del Sole, and performs at prominent venues such as the Edinburgh, Shanghai and Chopin Festivals, and the BBC Proms.  The orchestra launched the RNO Grand Festival in 2009, which is held each September in Moscow.  Popular with radio audiences worldwide, RNO concerts are regularly aired by National Public Radio in the United States, and by the European Broadcasting Union.
Gramophone magazine called the first RNO CD (1991) "an awe-inspiring experience; should human beings be able to play like this?" and listed it as the best recording of Tchaikovsky's Pathétique in history. Since then, the orchestra has made more than 80 recordings, principally with Deutsche Grammophon and PentaTone Classics, as well as with other prestigious labels. Conductors represented in the RNO discography include Founder and Music Director Mikhail Pletnev, Vladimir Jurowski, Kent Nagano, Carlo Ponti and Vasily Petrenko.
Award-winning multi disc releases include the complete Beethoven symphonies and piano concertos recorded on the Deutsche Grammophon label, and Tchaikovsky's six symphonies for PentaTone.  The orchestra's Shostakovich project, also on PentaTone, is acclaimed as "the most exciting cycle of the Shostakovich symphonies to be put down on disc, and easily the best recorded" (SACD.net).
The RNO's charity recording of Prokofiev's Peter and the Wolf and Beintus's Wolf Tracks, conducted by Kent Nagano and narrated by Sophia Loren, Bill Clinton and Mikhail Gorbachev, received a 2004 Grammy® Award, making the RNO the first Russian orchestra to win the recording industry's highest honor.  Versions in Spanish (narrated by Antonio Banderas), Russian (with Oleg Tabakov and Sergei Bezrukov) and Mandarin  (Xiao Lu and Geng Chun, narrators) have also been released.
The RNO is unique among the principal Russian ensembles as a private institution funded with the support of individuals, corporations and foundations in Russia and throughout the world. In recognition of its artistry and path-breaking structure, the RNO was the first non-governmental orchestra to receive grant support from the Russian Federation.