Seunghee Lee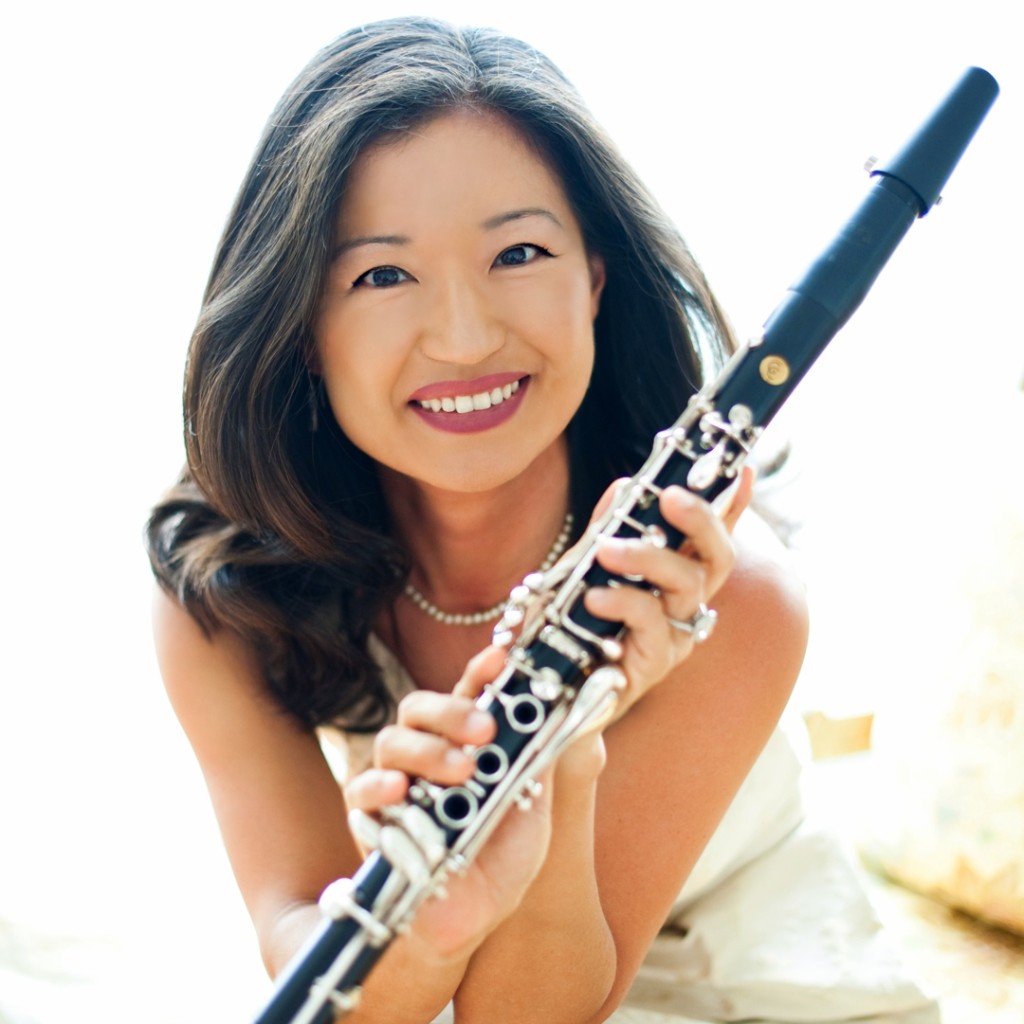 Biography
"Now here is a talent… who has as warm, silvery, and woody a tone as anyone could imagine with fast and keen finger work to match…amazing expressive capabilities…positively lovely. Lee's breath imparts a certain glow to the radiance of her sound that is partly magic and partly a very precise approach to tone and volume."– Review by Allmusic.com
"Lee's tone can only be described as smooth as silk."- The Clarinet
Accomplished clarinetist and international recording artist Seunghee Lee brings a vivacious energy, an exquisite elegance and extraordinary precision to her musical endeavors. Uncompromising in both talent and tenacity, Seunghee Lee is applauded for her expressive playing style, masterful technical skill, and silky, nuanced tone.
Ms. Lee's debut album Brava was produced by multi-Grammy Award winning producer Joanna Nickrenz together with legendary recording engineer Marc Aubort of Elite Recordings in New York City. Upon the album's release, through Summit Records in 2000, she was highlighted as one of 'Top 30 Classical Stars Under 30' by San Francisco's KDFC radio.
Pursuing her passion for recordings, Seunghee Lee went on to release Embrace (2011) and Hidden Treasures (2013), featuring premiere recordings of some of the most beautiful and heartwarming classical compositions, originally written for voice, strings, and piano. Embrace climbed up the HMV Classical Charts to number 4 in Hong Kong, while Hidden Treasures, her first independently release album, achieved even greater heights by climbing to number 2 on Hong Kong Records' "Top 10 Classical and Jazz Charts" and is being featured as "CD of the Week" in many classical radio stations around the world, including KDFC (San Francisco), WSCL (Maryland), Symphony 92.4 (Singapore) and Fine Music Radio (Cape Town, South Africa).  Ms. Lee's recordings continue to gain worldwide recognition through numerous airplays on major radio stations in many countries.
In recent years, Ms. Lee's exploration of the world of cinema music led her to an unprecedented collaboration with the world-renowned Andrea Morricone, the composer of the timeless Love Theme from Cinema Paradiso, an iconic Italian film which won the BAFTA and the Golden Globe Awards. In a unique full length benefit concert, she appeared as the soloist, with Maestro Morricone conducting several of his world-premiere arrangements for clarinet and orchestra, including the Love Theme from Cinema Paradiso, Ennio Morricone's Gabriel's Oboe, Nino Rota's Godfather, Scott Joplin's The Entertainer, Ryuichi Sakamoto's The Sheltering Sky and many more cinema scores.
Also a passionate and highly skilled golfer, Seunghee Lee (a.k.a. Sunny Kang) spoke at TEDx Hong Kong about the surprising similarities between golf and music and the mental challenges of viewing both skills through the lens of a perfectionist.
At her core, Ms. Lee is passionate about using her music to bring comfort and healing to those silently suffering from personal tragedies. She is the founder of Concert for Cause, an intimate home-concert series dedicated to shining a light on current humanitarian issues and on the worthy organizations working to resolve them. Ms. Lee believes that each individual can contribute to the betterment of our society, and she is devoted to using the power of music as a catalyst to awaken the goodness and the philanthropic hearts inside everyone.  In short, she believes in making a difference, one concert at a time.
Ms. Lee received her Bachelor's degree from the Eastman School of Music, studying with Charles Neidich and Eli Eban, and her Master's degree and Artist Diploma from the Yale School of Music, studying with David Shifrin. Ms. Lee grew up in Hoffman Estates, Illinois, near Chicago, and recently, she and her family moved back to the U.S. after living in Hong Kong for the past 10 years. She currently resides in New York City.
---