Berlin Philharmonic Piano Trio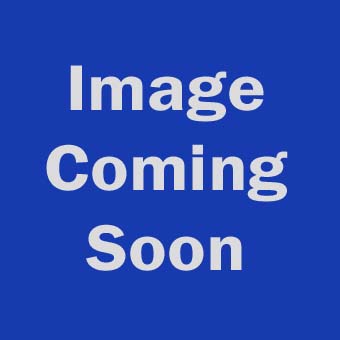 Biography
Formed at the instigation of a Japanese chamber music amateur and part-time concert promoter, the Berlin Philharmonic Piano Trio has successfully toured Japan five times since 1992, with repertoire including works of Haydn, Mozart, Beethoven, Schubert, Mendelssohn, Brahms, Dvorak, Suk, Shostakovich, Takemitsu, Rihm and Maruyama. They have also performed at the Easter Festival in Salzburg and in Berlin.
Born in Chicago, Phillip Moll lives in Berlin, working as an accompanist and ensemble pianist and collaborating with such diverse artists as Kyung Wha Chung, Sir James Galway and Jessye Norman. He has performed and recorded with the Berlin Philharmonic Orchestra, the German Symphony Orchestra, the RIAS Chamber Choir and the Berlin Radio Choir, and performances have taken him throughout Europe, North America and the Far East.
Since 2004 he has held a professorship for song interpretation at the Leipzig Hochschule. Among the many recordings in which he has taken part are the Brahms German Requiem with the Berlin Radio Chorus (with piano duet), Piano Trios of Dvořák and Suk with the Berlin Philharmonic Piano Trio, vocal duets with Paul-Armin and Peter Edelmann, Gypsy Songs with Renée Morloc, Rossini's Petite Messe Solennelle with the RIAS Chamber Choir, Opera Fantasies with wind soloists of La Scala, compositions of Schubert and Bartók with violinist Andrea Duka Löwenstein, and a programme of shorter pieces with Sir James Galway.
Rüdiger Liebermann, scion of a musical family, began playing the piano at the age of five and was eight when he started violin lessons with Jacob Weinsheimer. His later teachers included Adolphe Mandeau, Saschko Gawriloff, Josef Gingold and Jascha Heifetz. He took his final examination at the Folkwang Hochschule in Essen before going to the USA, where he received his Artist Diploma at the Indiana University School of Music in Bloomington.
Before joining the Berliner Philharmoniker he was Saschko Gawriloff's assistant at Berlin's Hochschule der Künste (now Universität der Künste). At the beginning of his tenure in the orchestra he gave numerous solo appearances in Germany and abroad. Currently he is a member of the Berlin Philharmonic String Sextet, Berlin Baroque Soloists and Philharmonic Piano Trio. His extra-musical interests primarily include such sports as inline skating, (recumbent) cycling and jogging.
Christoph Igelbrink was already playing the piano at the age of three and began learning the cello when he was eleven in order to fill out a family string quartet. Inspired by rapid successes in the »Jugend musiziert« competitions, by the fun he had playing in diverse youth orchestras and from reading biographies of great cellists, he soon realized he wanted to become a professional cellist. At 16 he entered Düsseldorf's Robert Schumann Hochschule as a pupil of Wolfgang Mehlhorn, later studying at the Hamburg Musikhochschule and attending master classes with Antonio Janigro and Paul Tortelier. After completing his studies he was engaged in 1986 by the Hamburg Philharmonic (Philharmonische Staatsorchester).
Since 1989 he has been a member of not only the Berliner Philharmoniker but the »12 Cellists« as well, and he also plays in the Athenaeum Quartet, the Philharmonic Piano Trio of Berlin and the Philharmonic Octet. His free time is devoted to his wife and three daughters, to the house and garden, and cycling. A tense football match can often distract him from such domestic hobbies as reading or playing the piano.