Dorian Wind Quintet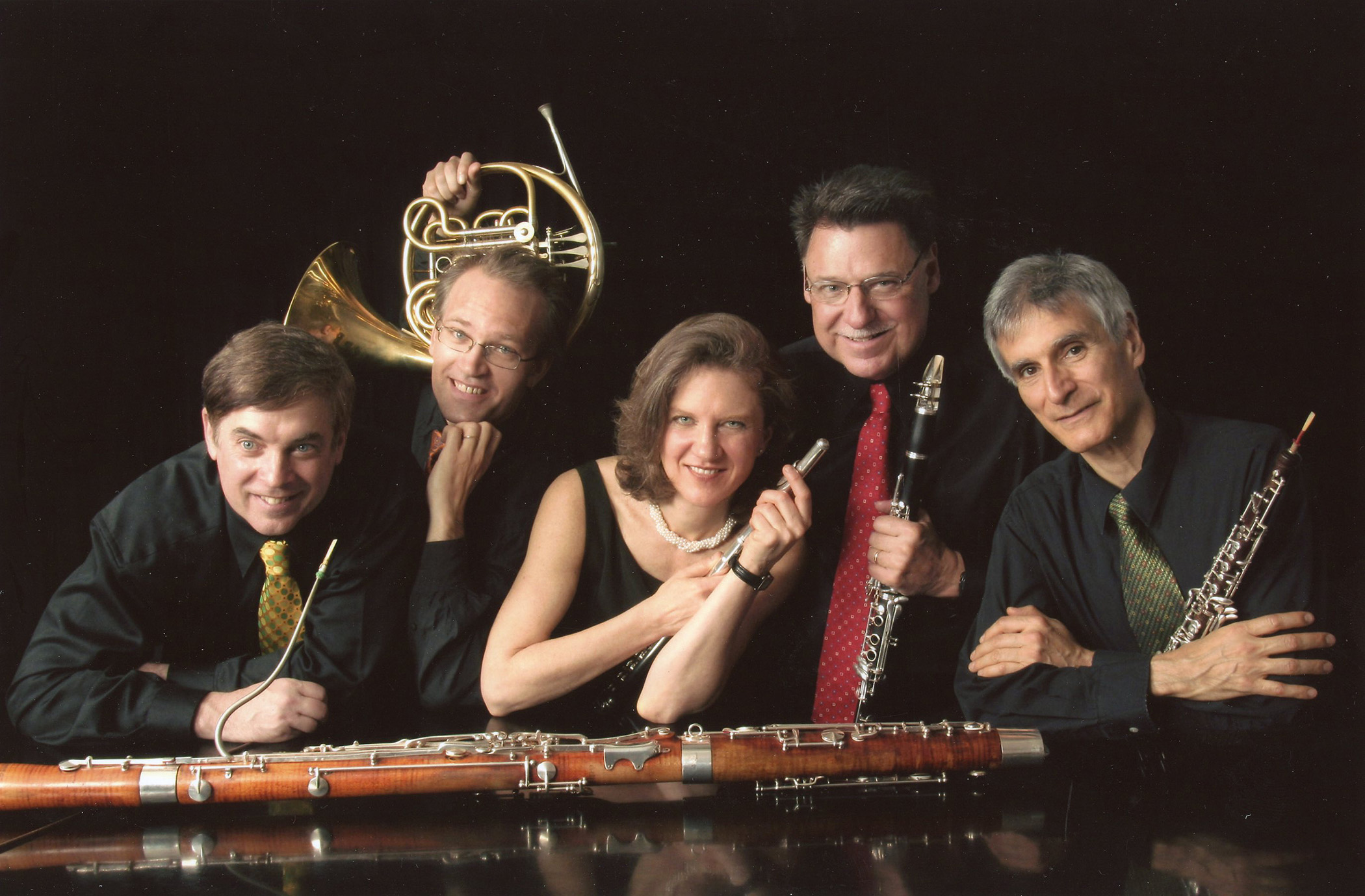 Biography
The Dorian Wind Quintet is recognized worldwide by professional musicians and audiences alike for its uniquely polished and passionate performances. Audiences consistently take with them memories of compelling, energetic and dramatic music-making.
Since its formation at Tanglewood in 1961, the Dorian Wind Quintet has performed repertoire ranging from the Baroque to Pulitzer Prize-winning commissions in the world's most renowned concert halls. The Quintet has literally been around the world-concertizing in 49 of the 50 states and Canada, touring Europe eighteen times, and playing throughout the Middle East, India, Africa and Asia. The Dorian made history as the first wind quintet to appear at Carnegie Hall (1981).
The Dorian Wind Quintet collaborates often with well-known artists, including Phyllis Bryn-Julson, Jean Casadesus, Phyllis Curtin, Lukas Foss, Claude Frank, Lee Hoiby, Lorin Hollander, Ruth Laredo, Jean-Pierre Rampal, James Tocco, and Beveridge Webster. The Quintet has appeared at numerous festivals including the Stravinsky Festival at Lincoln Center, International Festival in Warsaw, Caramoor International Music Festival, Newberry Spring Festival (Great Britain), Stratford Festival in Ontario, San Luis Obispo Festival, and the New American Music Festival in Sacramento.
The Dorian Wind Quintet has served as the resident ensemble for several institutions including the Mannes College of Music, Brooklyn College, Hunter College and the State University of New York System. The group was in residence at Dartington Hall (1984) and Newberry (1990) (both in England), the Tanglewood Music Festival (2001), and for over 10 years, at the Festival Institute at Round Top, Texas. The ensemble offers both full and mini-residencies. The Dorian Wind Quintet has recorded on the Vox, CRI, Serenus, New World, and Summit Records labels. The works performed include George Perle's Quintet IV (commissioned by the Dorian Wind Quintet; winner of the 1986 Pulitzer Prize).
Every member of the Dorian is a virtuoso in his or her own right, as well as a dedicated chamber player. Each has been associated with the most prominent performing ensembles, venues and musical institutions in the world and has united in the Dorian Wind Quintet out of passion for the repertoire and the joy of performance.
The current members of Dorian are Gretchen Pusch, flute; Gerard Reuter, oboe; Benjamin Fingland, clarinet; Adrian Morejon, bassoon; and Karl Kramer-Johansen, horn.
---