Hal Schaefer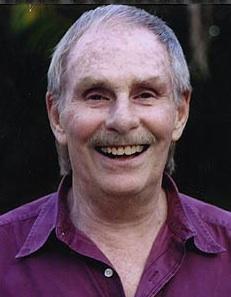 Biography
Born July 22, 1925 in New York, Hal worked with most of the great musicians of the Big Band and Great American Songbook era. Schaefer was a longtime protege of jazz legend, Duke Ellington and, at 18, was the pianist for jazz great Benny Carter in a group with such other renowned jazz artists as Max Roach and J.J. Johnson. He later joined big bands fronted by Harry James and Boyd Raeburn.
Schaefer's career spanned more than 70 years, during which time he composed, arranged and recorded for some of the entertainment industry's greatest stars. Among them were Marilyn Monroe, Jane Russell, Mitzi Gaynor, Susan Hayward, Betty Grable and Judy Garland. He was vocal coach for many of those same performers, including Marilyn Monroe, Russell and Gaynor as well as for a young Barbra Streisand.
In the world of movies, Schaefer worked with directors and producers such as Howard Hawks, George Cukor, Walter Lang, Hal Prince and Otto Preminger in performances and recordings. Schaefer also led his own bands and orchestras, with Phil Woods, Milt Hinton and Alvin Stoller among the jazz greats who played for him.
In 2009, Schaefer was nominated for the nation's most prestigious jazz award, the National Endowment for the Arts Jazz Masters Fellowship. His nomination in the "pianist" category was submitted by the great singer and pianist Michael Feinstein, with supporting letters from Hollywood legend Jane Russell and renowned jazz educator, Dr. Herb Wong. In nominating Schaefer, Michael Feinstein wrote of his accomplishments as a composer as well as a performer, noting among other accomplishments that Schaefer composed music for the United Nations tenth anniversary in 1955. His composition was performed at a gala celebration that featured former First Lady Eleanor Roosevelt.
After retiring to South Florida in the 1990's, Hal Schaefer remained active in performances and the recording studio. He also conducted a series of Master Classes for aspiring vocalists and loved teaching young people how to perform the great jazz compositions he loved so well. Hal's recordings are available for purchase here on this website.
Hal was preceded in death by his beloved wife Brenda and by his daughter Katie. He is survived by a grandson, Sam Riggs, his son-in-law Ross Charap, his brother Robert Schaefer, a close cousin, and by many friends and admirers in South Florida and around the nation.
---