David Schumacher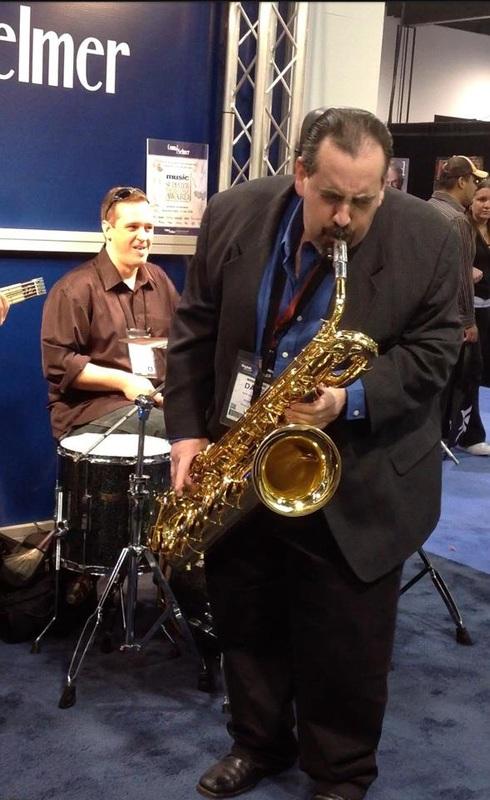 Biography
As a freelance musician, Chicago native Dave Schumacher has been active on the New York scene for more than the 30 years. As member of Lionel Hampton's Orchestra from 1983 to 1987 he toured the Americas and Europe. He again toured with Hamp in 1988 and 1989. A highlight in Dave's career was traveling with the Art Blakey Big Band to Japan in 1987 to perform at the Mt. Fuji Jazz Festival.
Dave was an original member of Harry Connick, Jr.'s Orchestra from its beginnings in 1990 until 2009. He has thrilled audiences touring with Harry in North America, Europe, Asia (Japan, China, Malaysia, Singapore, the Philippines, South Korea) and Australia. His baritone sax can be heard on each of these Harry Connick, Jr., Columbia recordings: Oh My NOLA, Chanson du Vieux Carre, Only You, When My Heart Finds Christmas, Come By Me, Blue Light Red Light, Songs I Heard, Thou Shalt Not, What A Night and others.
As a freelance artist Dave was a touring member of the T.S. Monk On Monk Ensemble from 1999 to 2000 touring the U.S. and Europe, as well as touring Europe with the Tom Harrell Octet in 2000. Dave has also done freelance work with Nicholas Payton's Louis Armstrong Tribute Big Band, Joe Lovano's 52nd Street Themes Nonet. the groups of Jack McDuff, Eddie Gladden, Mel Lewis Jazz Orchestra, Chico O'Farrill's Afro-Cuban Big Band, Lin Halliday and many others.
Dave has recorded as a sideman with Lionel Hampton, Harry Connick, Jr., Tom Harrell, Scott Whitfield, Jason Lindner, Mel Torme, Ben Wolfe and salsero Billy Carrion among others.
---