Jim Ketch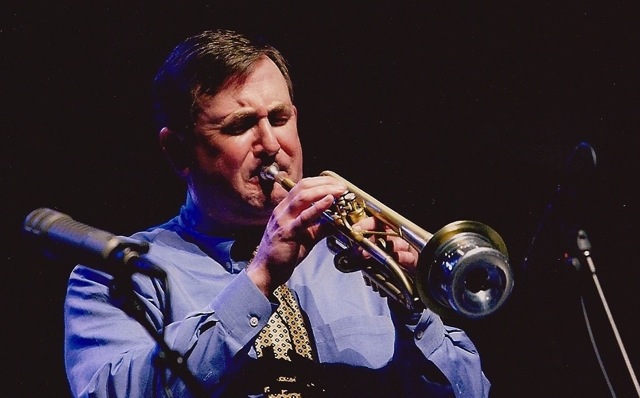 Biography
Jim Ketch's career reveals a deep passion for the performance and teaching of music. He is a versatile and experienced artist with considerable skills in both the classical and jazz idioms. As a professional trumpeter and conductor, he has performed internationally in England, France, Switzerland, and the Netherlands. He has performed at 15 conferences of the International Trumpet Guild, including featured or solo performances at conferences held at the University of Kentucky, Ohio State University, Ithaca College, and Arizona State University. Ketch has appeared as soloist, recitalist, chamber musician and clinician in hundreds of concert and educational venues across the nation. His classical and jazz performances include solo recitals, guest artist appearances with orchestras, bands, and jazz ensembles, and a wide variety of chamber and commercial music. His versatility as a performer is quite notable. He performs music ranging from Louis Armstrong to Pat Metheny and from J.S. Bach to Tori Takimitsu.
Mr. Ketch is a Bach/Selmer Paris trumpet artist and clinician for the Conn-Selmer Corporation. He is a faculty artist for both the Jamey Aebersold Summer Jazz Workshops at the University of Louisville and the Savannah Music Festival. Mr. Ketch, serving as artist-clinician and consultant, has joined with Marcus Roberts in providing the leadership for the creation of the Savannah Music Festival's Swing Central. This is a national high school jazz band competition begun in 2008. Mr. Ketch has served as conductor for All-State Jazz Ensembles in Nebraska, North Carolina, South Carolina, and New Hampshire. As a former graduate student of trumpeter David Hickman, Mr. Ketch was active in the Keystone Brass Institutes, in conjunction with the Summit Brass. Mr. Ketch has served a President of the North Carolina Chapter of the International Association of Jazz Educators and he was a co-recipient of the first Jazz Service Award presented by the University of North Carolina-Greensboro for distinguished service to jazz education in North Carolina. From 2001-2004, he was Chair of the Department of Music at the University of North Carolina at Chapel Hill. His articles on trumpet issues and jazz studies have appeared in the Journal of the International Trumpet Guild, the Journal of the International Association of Jazz Education, and the North Carolina Music Educator.
Mr. Ketch has performed with the North Carolina Symphony Orchestra, the Mallarme Chamber Players, the Crown Chamber Brass, the Triangle Brass Band, numerous pit orchestras for touring Broadway shows, and the pit orchestra for the North Carolina Theater. As a freelance musician and educator Mr. Ketch has appeared with an extensive list of popular and jazz artists including: The Temptations, The Four Tops, Natalie Cole, Ben E. King, The Manhattan Transfer, John Pizzarelli, The Gene Krupa Orchestra, the Jimmy Dorsey Orchestra, the Ray McKinley Orchestra, the Ted Weems Orchestra, The Marcus Roberts Trio, Tom Harrell, Byron Stripling, Slide Hampton, Herlin Riley, Victor Goines, Ron Westray, Steve Wilson, Terri Lynne Carrington, Greg Gisbert, Joe Magnarelli, Joel Frahm, and many others.
---