Michael Hackett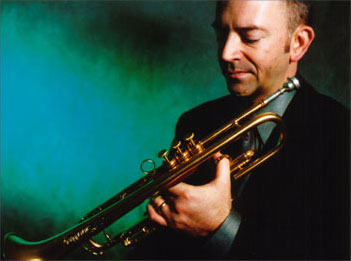 Biography
Michael Hackett is a multifaceted performer who has toured, performed or recorded as a freelance artist with Natalie Cole, Perry Como, Frank Sinatra Jr., Ben Vereen, Aretha Franklin, Wayne Newton, Larry Willis, Sir Roland Hanna, Larry Coryell, Keeter Betts, Steve Novosel, Ron Holloway, Vincent Herring, and many others.
An Oregon native, Mr. Hackett lived for a number of years in New York City where he appeared with many well known jazz organizations including the The Anita Brown Jazz Orchestra, The Scott Whittfield Jazz Orchestra, The Toshiko Akioshi Jazz Orchestra, and  Vince Giordano and the Nighthawks, as well as pop groups such as Frankie Valli, The Temptations, The Four Tops, The O'Jay's, Bobby Caldwell, and LaBamba and the Big Band.
Mr. Hackett has performed with the Smithsonian Jazz Masterworks Orchestra and is currently a member of the Buselli/Wallrab Jazz Orchestra in Indianapolis. Circles, his first recording as as leader, was released on Summit Records in 2005. Mr. Hackett's playing has also been featured in numerous television and radio commercials as well as in the Hollywood Blockbuster The Aviator as a member of Vince Giordano's Nighthawks. Michael Hackett is an endorsing artist for Conn Vintage One trumpets and flugelhorns and has served as a member of the jazz faculty at Butler University and The Ohio State University.
---