Nick Norton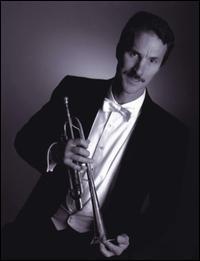 Biography
Nick Norton has been a member of the Utah Symphony Orchestra since 1980. Hailing from Rusk, Texas, he received a Bachelor of Music Education from the University of Texas at Austin in 1976, and a Master of Music degree in Trumpet Performance in 1977, studying with J. Frank Elsass and Ray Crisara. Other post-graduate work includes studies at the University of Southern California where he studied with Anthony Plog.
Mr. Norton has been a member of the Fellowship Brass Quintet at Yale, the Austin Symphony Orchestra, the East Texas Symphony Orchestra, and the Grand Teton Music Festival Orchestra and has also played principal trumpet with the Oregon Bach Festival Orchestra under Helmuth Rilling, and the San Luis Obispo Mozart Festival with Christopher Hogwood. He has served as solo trumpet with the Malmo Symphony Orchestra and is currently principal trumpet with the Utah Symphony Orchestra.
With the Utah Symphony, Mr. Norton has premiered three Anthony Plog compositions and has performed concerti of Haydn, Hummel, Vivaldi, Arutunian and others. He has taught at the University of Texas, Amarillo College, Malmo Musikhogskola, Roma Accademia di Santa Cecilia, and the University of Utah.
Mr. Norton and Utah Symphony string bassist, Claudia Norton were married in 1995. They enjoy hiking, biking, gardening, and tango.
---