Nobuki Takamen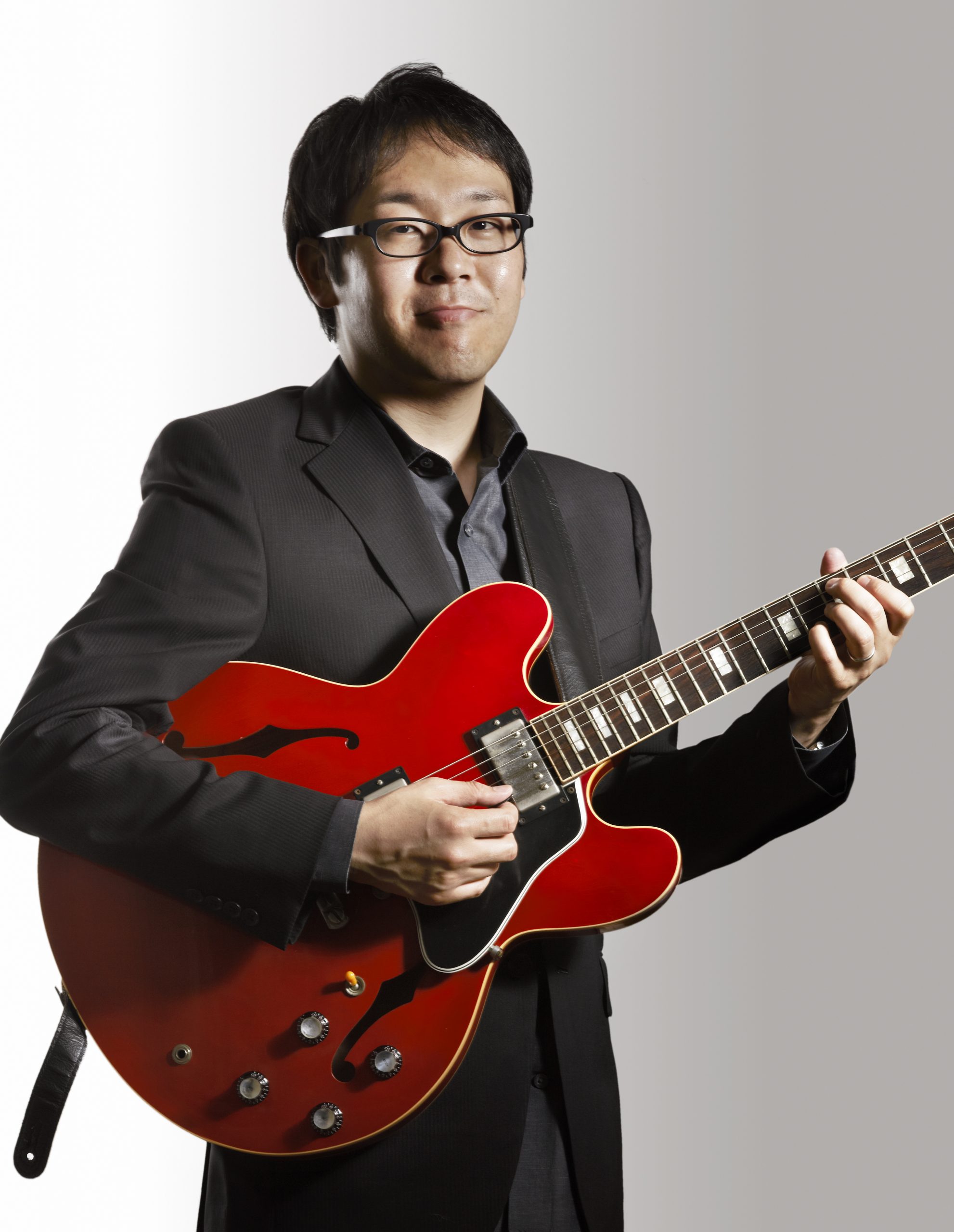 Biography
Guitarist Nobuki Takamen was born in Hiroshima, Japan in 1977. Jazz historian Scott Yanow describes him as "an excellent improviser in his own bop-inspired style." John Heidt of Vintage Guitar Magazine has also called him "a mature player with keen sense of composition [and] considerable technical skill."
A mainstay of the New York jazz scene, Nobuki leads his own group which has toured in the USA, Canada and Europe, and appeared at jazz festivals and clubs including the Montreal International Jazz Festival, the Rochester International Jazz Festival, Blue Note NY, Smalls Jazz Club, Bar Next Door and Iridium Jazz Club. He has also toured annually throughout Japan since 2004.
Nobuki has made two albums as a leader for What's New Records. Both his first release, Bull's Blues (2006) and his second, FROM NOW ON (2008), featuring his quintet, quartet and trio, are comprised entirely of his original compositions. His third album, Live at the Iridium, released on Summit Records in 2010, presents a complete, uncut performance from a set at Iridium Jazz Club recorded two weeks after his first Canadian tour in 2009.
After touring with his trio in Japan in 2011, Nobuki recorded his first guitar trio album, Three Wishes. This fourth album, featuring his new compositions written for guitar trio, was released world-wide on Summit Records in 2012.
Besides leading his group, Nobuki frequently performs solo and has performed solo concerts at various venues including the Montreal International Jazz Festival as part of 100% Guitare in 2009.
Nobuki endorses Acoustic Image Amplifiers, Raezer's Edge Speaker Cabinets, Eventide, Reunion Blues and Taylor Acoustic Guitars.
---