Cheryl Bentyne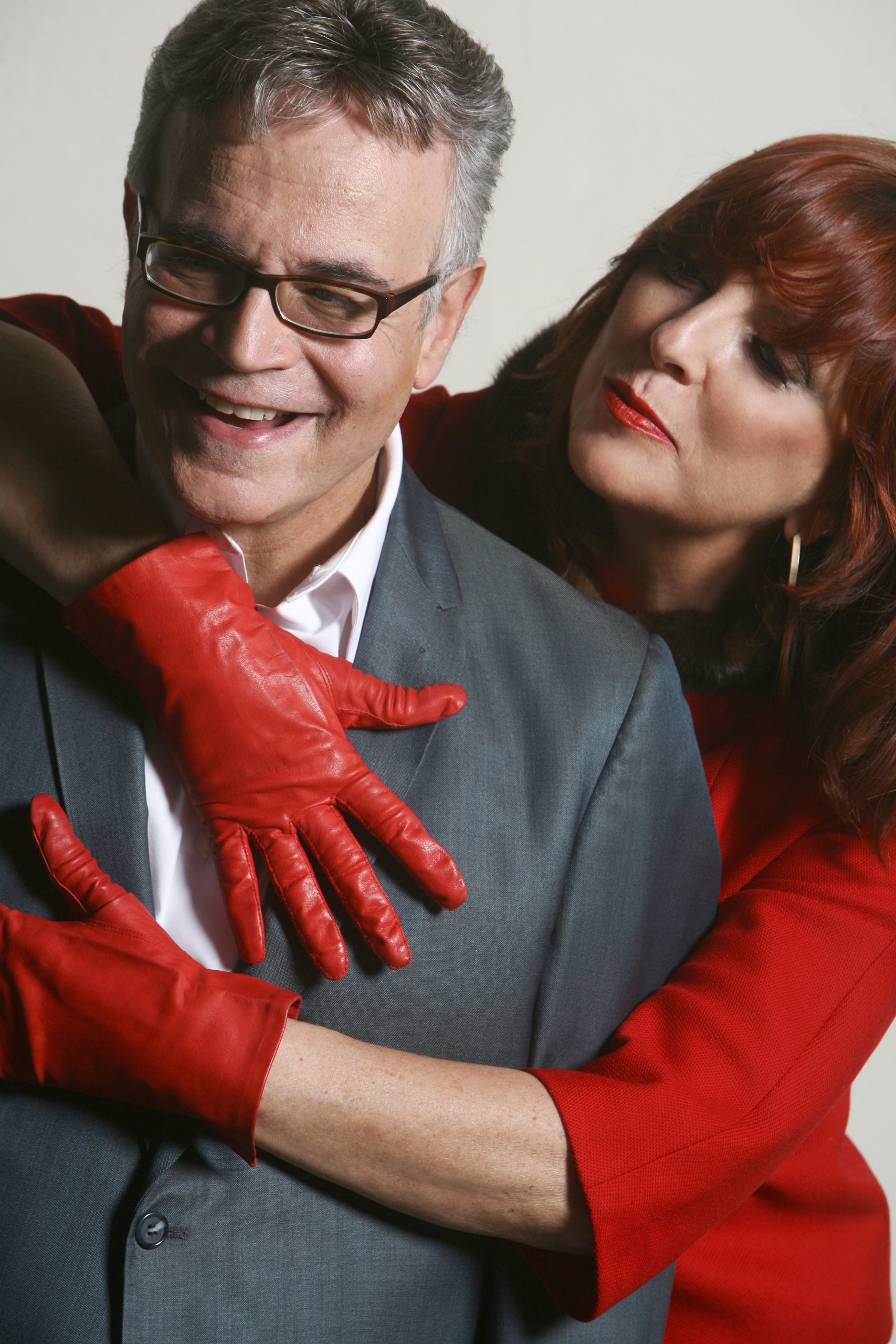 Biography
When Cheryl Bentyne joined The Manhattan Transfer in 1979, it has been with her that the group has attained its status as the most successful harmony group of all time garnering them 10 Grammy Awards since 1980 – each part coming together with an unmistakable chemistry that not only nurtures the group as a whole, but lets the individual contributions of each partner come through. Cheryl's are obvious: From her memorable (Grammy nominated)solo in "Meet Benny Bailey" to her portrayal of Lucy in the "Blee Blop Blues" video to her exquisite voicing of Django Reinhardt's guitar solo on "Clouds" (adapted from Nuages) on SWING, to Miles Davis' solo on Tutu, her talents are much of what is The Manhattan Transfer.
Born on January 17, 1954, Cheryl was raised in a musical family. Her father was a swing musician, known as "The Benny Goodman of the Northwest." Her mother was a part time singer, so it was only natural that Cheryl would be interested in music. Her interests included theatre, classical piano – which she studied for seven years – and of course, singing. She began singing at age 14 with her fathers Dixieland Swing band at the Elks Club.
Upon graduation from high school, Cheryl moved to nearby Seattle and joined "The New Deal Rhythm Band." Which she refers to as her 'college years".She was a part of the group for four years, delighting audiences wherever she went. They combined comedy and improvisation with theatrical swing numbers. They relied on campy performance and inventive costumes, which was very similar to the early days of The Manhattan Transfer. They were a Seattle sensation and toured along the West Coast. They were performing at a private party on a ferry when Cheryl caught the attention of a promoter and talent agent who were attending the party. Signed on the spot, Cheryl drove to Los Angeles a week later. Before long, she was getting regular bookings. "I did two years of hoot nights at The Troubadour and The Bla Bla Cafe. I was having so much fun I didn't realize I was paying dues," she recalls.
In June of 1979, she was coming out of The Baked Potato, a small jazz club in LA, when her manager asked her if she would like to audition for a spot in The Manhattan Transfer. She prepared several of the groups most popular songs and the next day…. was the new soprano in The Manhattan Transfer.
Her debut album with the group was Extensions, which was a landmark album for the group. Their success had continued to grow, and so has Cheryl's talent. She has expanded her talent beyond singing to include composing and vocal arranging. She won a Grammy Award in 1985 with Bobby McFerrin for their vocal arrangement of "Another Night In Tunisia," from Vocalese. She also co-wrote the lyrics to "Sassy", from Offbeat of Avenues. She has also added her vocal talent to other artist's recordings. She appeared on bassist Rob Wasserman's highly acclaimed Duets album in 1989. Her voice can also be heard in the soundtrack to 1991's "Mortal Thoughts" but you must watch the movie to hear her, as the soundtrack was never released. Cheryl also teamed up with Janis on the "Dick Tracy" soundtrack, but for some reason their cut wasn't on the CD.
Cheryl released a solo album in 1992, entitles Something Cool on Columbia Records. It was a collaboration with the composer/trumpeter Mark Isham, who produced, arranged and performed on the project.
In 2000, Cheryl recorded and released an original cast album of her new musical revue based the music and wit of Cole Porter. Dreaming of Mister Porter has played to sold-out audiences and received rave reviews in Boston and Seattle.
In 2002, Cheryl Bentyne released a solo album called Talk of the Town. This would be the first of her very successful CD's recorded in Japan and would begin her collection of Swing Journal awards.It was originally available only in Japan (2202 King KICJ 439).In 2004, the album was released domestically on the Telarc label.
In 2003, Cheryl released a wonderful DVD called Among Friends. This amazing session features features Corey Allen on piano, Grant Geissman on guitar, Kevin Axt on bass, and David Tull on drums. This recording is NOT an attempt to "document" a live recording of Cheryl and her band, but instead an exploration of high-resolution recording coupled with aggressive 5.1 channel surround mixing. AIX Records uses no EQ, dynamics processing or artificial reverberation…everything you hear is as the musicians played it.
Cheryl Bentyne released two more solo CD's during 2003. Both Moonlight Serenade ( a vocal experiment with guest vocalists)(KICJ-453) and The Lights Still Burn (KICJ-462) were released on King Records (of Japan). Track Listing for Moonlight Serenade: "Moonlight Serenade" (Glen Miller/ Mitchell Parismix of pop and jazz tunes with a track list that includes "Black Coffee", "Killing Me Softly (With His Song)", "Sophisticated Lady", "What the World Needs Now" and many more.
Cheryl's fourth release on King Records (of Japan) is called Cheryl Bentyne Sings "Waltz For Debby" , which was her greatest success. (KICJ-477), It is a very intimate recording with just Kenny Barron and Ray Drummond. Released and available on CD baby as "New York Sessions"
Bentyne then joined the Telarc label in 2004 with a domestic release of Talk of the Town.
Cheryl's second release on the Telarc label, Let Me Off Uptown, pays tribute to the legendary voice and music of Anita O'Day. One of the most hard-swinging vocalists in the annals of jazz, O'Day imbued every song she sang with a unique tonal quality, a compelling improvisational style and an innate sense of rhythm.
The Book Of Love is Cheryl's third album on Telarc. Also appearing on the album are Wayne Johnson, Bob Sheppard, Corey Allen, and "Take 6" vocalists, Mark Kibble and Alvin Chea.
Cheryl then recorded The Cole Porter Songbook on King Records, soon to be released world wide on Cheryl's label La Dee Dah.
Next and her final recording for King Records is The Gershwin Songbook, alos available on Artistshare Private Label. Still selling very well world wide.
Her current projects include Spa Music"BLISSONGS" available on White Swan Records as well as New Leaf distributions, on line.
She most recently met a young very talented Big Band writer/trumpet player Elliot Deutsch. and debuted her new sound Oct. 9 at a club in Los Angeles to a very enthusiastic audience.
Cheryl currently lives in southern California but holds her roots in Sudbury Ma. in a farm house built in 1836. Her daughter Zoe, now 18, is a very artistic one as well, already a professional photographer as well as actress.
---