Lisa Bontrager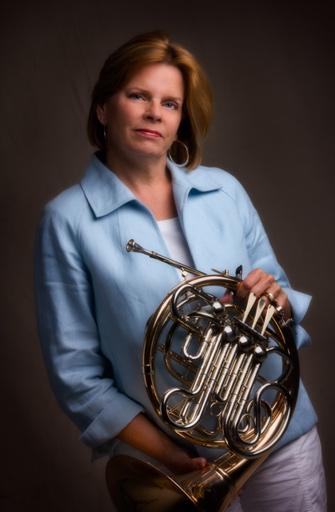 Biography
Lisa O. Bontrager has performed as soloist and chamber musician throughout the United States, Europe, and Japan, including tours with the versatile Millennium Brass, Pennsylvania Quintet, and MirrorImage, a horn duo with Michelle Stebleton. An active performer, Bontrager has been selected as a featured artist for the 2007 Southeast Horn Workshop, the 2010 International Women's Brass Conference, the 2013 Western U.S. Horn Workshop, and the 2013 Western Illinois Horn Workshop. Currently, she serves as principal horn of the Pennsylvania Centre Orchestra and Music at Penn's Woods, and as tenor hornist of the Brass Band of Battle Creek. She has recently performed with the Baltimore, Harrisburg, and Altoona symphonies.
Recognized for her teaching, Lisa has presented masterclasses throughout the world and is currently Distinguished Professor of Music at Penn State, where she received the 2008 Faculty Scholar Medal for the Arts and Humanities. She also serves as horn instructor at the Interlochen Arts Camp in northern Michigan.
Bontrager is an elected member of the Advisory Council of the International Horn Society. She appears on nearly twenty recordings, including her solo CD, Hunter's Moon, released on the Summit label. Lisa holds performance degrees from the University of Michigan, where she studied with Louis Stout.
---