Socrates Garcia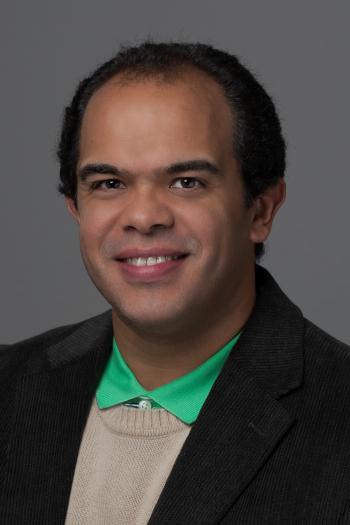 Biography
Garcia's recording and performing credits include the album Yo Por Ti by Puerto Rican artist Olga Tañon, Grammy Award winner of Merengue Album of the Year 2001; Milly Quezada's Tesoros de mi Tierra, which reached number 14 on Billboard's Tropical Song charts; performances at the Jazz Education Network Conference; and guest performer with the Dominican Republic's National Symphony Orchestra, among others.
As a guitarist or keyboardist, he has performed in many Latin-American countries, including Mexico, Colombia, Venezuela, Bolivia, Costa Rica, Aruba, and throughout the Dominican Republic. As an arranger/producer and recording engineer his work is found on numerous albums and a myriad of side-projects.
He has presented clinics and workshops on music technology and/or jazz composition/arranging, nationally and internationally.
At the 2016 Jazz Education Network Conference in Louisville, he was invited to perform his original compositions with the Socrates Garcia Latin Jazz Orchestra and also presented a clinic entitled "Latin Jazz with a Dominican Tinge."
Garcia has studied composition/arranging with Dick Grove, Jamey Simmons, David Caffey, Fred Sturm, Paul Elwood, and Brooke Joyce.
Previous to his current position at UNC, he served as Adjunct Professor of Music at Middle Tennessee State University and, from 2000 to 2005, taught Jazz Harmony and Theory at the National Conservatory of Music of Santo Domingo.
His new album, Back Home, performed by the Socrates Garcia Latin Jazz Orchestra, is a symbiotic combination of Afro-Dominican and Afro-Caribbean genres within the aesthetic of contemporary orchestral jazz compositions.
---