Sotto Voce Quartet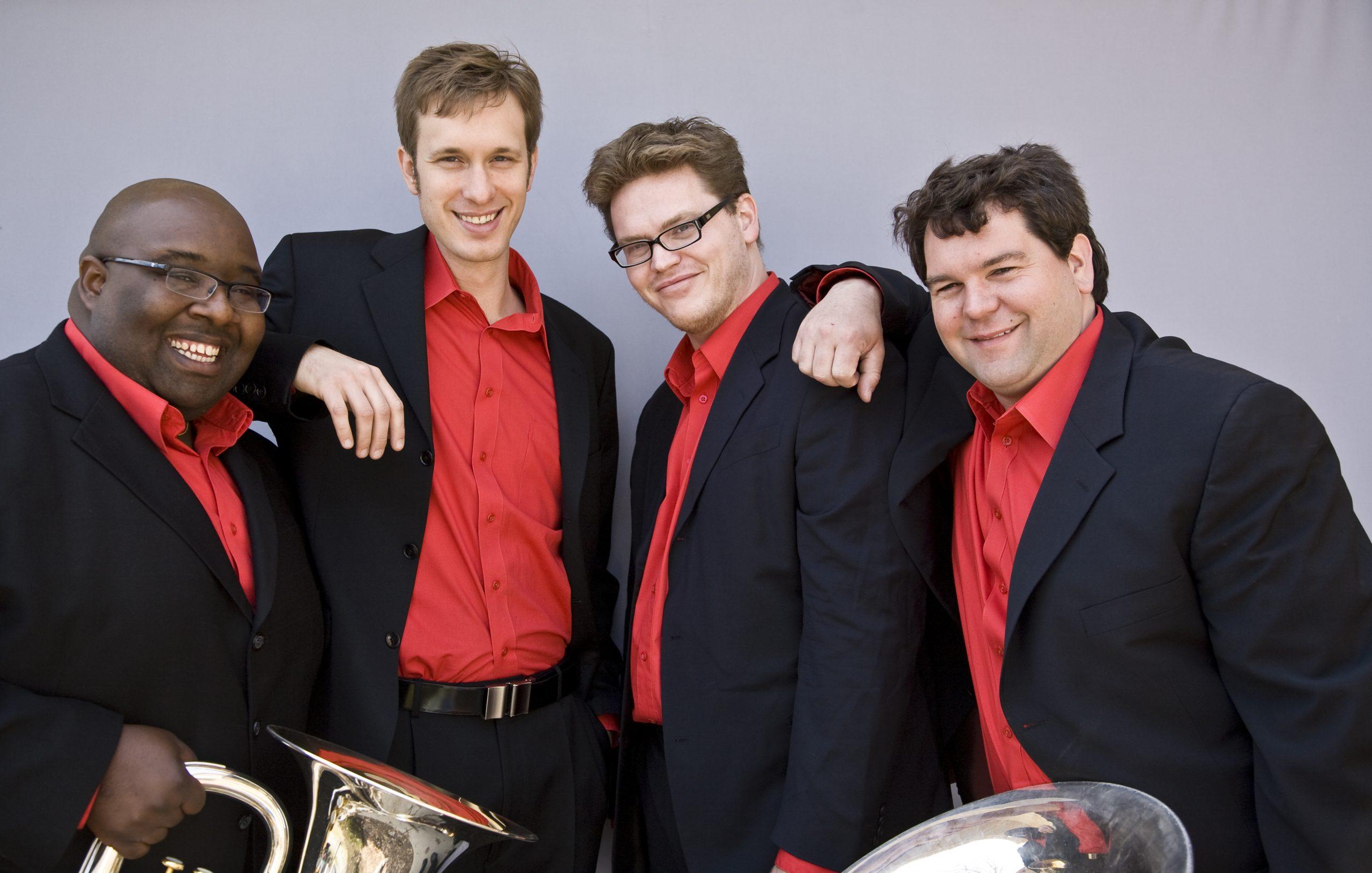 Biography
The highly acclaimed, internationally recognized Sotto Voce Quartet is America's premiere professional quartet of its kind. The quartet enthusiastically challenges preconceived notions about what tubas can do by composing, arranging, and commissioning virtuosic new works that highlight the diversity of their ensemble.
The ensemble maintains an active international touring schedule throughout the United States, Canada, and Europe. In 2006, they performed concerts in Germany, California, Alabama (with the Mobile Symphony) and served as the quartet-in-residence at the International Tuba/Euphonium Conference in Denver. They have also been invited to give a concert and clinic at the Midwest Band and Orchestra Clinic. Devoted to education, Sotto Voce hosts a tuba quartet symposium where they work closely with four invited quartets from around the world.
The artists who make up the quartet have widely diverse careers in music and are regularly in demand as performers, composers, and clinicians. Demondrae Thurman is the Assistant Professor of Tuba/Euphonium at the University of Alabama and maintains a very active solo euphonium career. His solo CD Soliloquies is available on Summit Records. Demondrae also appears regularly with the Atlanta Symphony and Brass Band of Battle Creek. Mark Carlson is an assistant professor of music at Mount Saint Mary's University in Emmitsburg, Maryland where he teaches lectures on topics in music teaches applied low brass and directs the campuses instrumental ensembles. Nat McIntosh is probably best known as the founder and sousaphonist with the Young Blood Brass Band with whom he is often touring. Mike Forbes teaches low brass, composition, and theory on the faculty of the University of Wisconsin-Plattville. He is perhaps best known for his many compositions and arrangements and is a Carl Fischer Band Composer. He has served on a number of music faculties and was a member of the U.S. Army Band, "Pershing's Own." Today, he maintains an active freelance career as a conductor and soloist and his solo CD Forbes Plays Koetsier is available from Summit Records.
---