Walter Cosand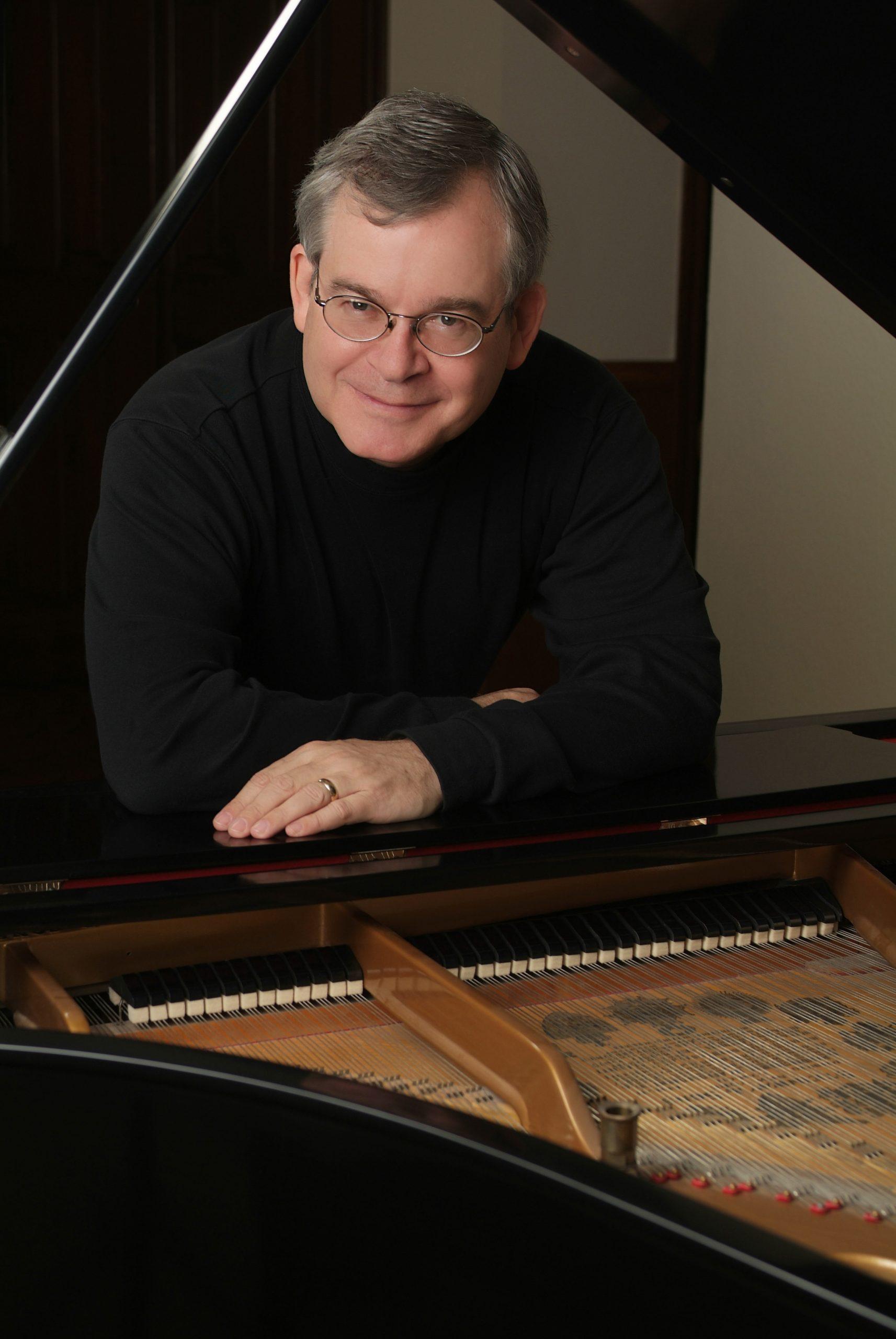 Biography
Walter Cosand is a pianist and Professor of Music at the Arizona State University's Herberger Institute School of Music. He has degrees and a Performer's Certificate from Eastman School of Music, where he studied with Cecile Genhart and Barry Snyder. He also studied with Brooks Smith at Aspen Music School and with Joerg Demus in Stuttgart on a grant from the DAAD. His awards include the Eastman Concerto Competition, the grand prize from the International Piano Recording Competition and grants from the National Endowment for the Arts.
He has been favorably reviewed in the New York Times, the San Francisco Chronicle, the Arizona Republic, Fanfare and many music periodicals. An experienced recitalist and chamber music performer, he has also performed more than thirty different concertos. In addition to playing throughout the United States he has performed in Australia, Korea, China, Russia, Canada, Central America, South America, and Europe. His performances have been broadcast by KBAQ-FM, National Public Radio, the Australian Broadcasting Corporation, Bayerischer Rundfunk, Korean Cable Television, AMD-TV Beijing and Ural Radio Sverdlovsk. In 2004 he played in Weill Recital Hall at Carnegie Hall, New York City. He has taught at Mississippi Piano Showcase in Starkville, Mississippi. He has taught master classes at Little Angels School of Music, Sungshin Women's University and Shugye University for the Arts in Seoul, Korea. In 2006 he performed and taught at Central Conservatory of Music in Beijing. In 2007 he presented master classes at Northwestern University and at Ball State University. In 2008 he was a Visiting Professor at the Universidad Nacional Autónoma de Honduras. He also played a recital for the first Steinway Festival in Dalian, China. In 2009 he taught classes at the Escola Superior de Artes Aplicadas at the Instituto Politecnico, Castelo Branco, Portugal. In 2011 he toured five cities in Belgium and eleven cities in China. He participated in a performance observing the centenary of Schoenberg's Pierrot Lunaire at the Virtuosi festival in Recife, Brazil in 2012.
He has commissioned new music from William Albright, William Bolcom, David Diamond and Rodney Rogers. In 2011 he participated in the world premiere of the Poongryu Piano Symphony by Soonmee Kang. Other composers with whom he has worked include Walter Aschaffenburg, Milton Babbitt, Jason Bahr, Richard Boulanger, David Cohen, James DeMars, Jacob Druckman, Grant Fletcher, Lukas Foss, Pablo Furman, Philippe Gantchoula, Erica Glenn, James Greeson, Charles B. Griffith, Glenn Hackbarth, Karel Husa, William Karlins, John Anthony Lennon, Holon Matthews, Marc Parella, Akmal Parwez, George Perle, Cary Ratcliff, Ned Rorem, Walter Saul, Joseph Schwantner, Robert T. Smith, Glenn Stallcop, and James Woodward.
Cosand's personal website http://waltercosand.com is a well-recognized resource for public domain sheet music and for many recordings of Cosand's live performances, at times receiving 1,000,000 hits per month.
Cosand can be heard on ACA Digital, Advance, ARF, Canyon, Centaur, DPS, JIGU, Koch, Summit, and TimeGrabber recordings. In summer he is on the faculty of MasterWorks Festival. Some of his former students now teach and perform as successful concert artists all around the world. He is married to violist Patricia Cosand and they have three sons. Cosand is an International Steinway Artist.
---