Steven Gross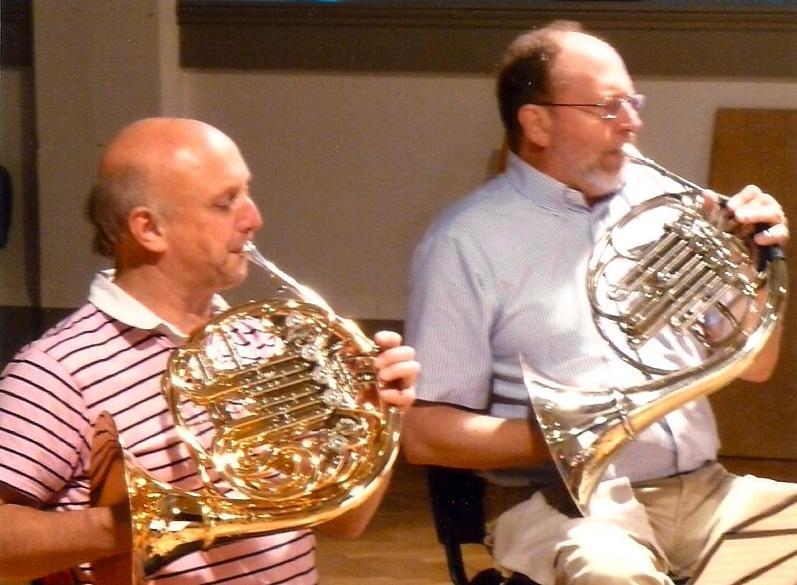 Biography
Steven Gross is Professor of Horn and Director of the Wind, Brass, and Percussion Program at the University of California–Santa Barbara. Dr. Gross is also a former member of the Atlanta Symphony, National Symphony, Santa Fe Opera Orchestra, and for 24 years, the Cincinnati Chamber Orchestra. His international solo appearances include the Orchester der Stadt Vöcklabruck in Austria, Moscow Conservatory, L'Abri International Arts Festival in Switzerland, Nairobi Symphony in Kenya, NTUA Wind Ensemble in Taiwan, and the Camerata Filarmonia Bohemia of Prague. His Carnegie Hall debut was described by the New York Concert Review as "offering some of the cleanest articulation and purest musicality."
Dr. Gross has released four solo CDs with orchestra on the Summit label. Gramophone Magazine praised his playing for its "subtle flair and vibrant character," as well as its "suave and poetic conversation." Reviews from the American Record Guide describe his playing as "outstanding, striking the right balance between thoughtfulness and verve, planning and spontaneity…an excellent tone and the ability and temperament to play heroically." Horn Call magazine states that the "soloist plays technically flawlessly and highly expressively throughout…Highly recommended."
In 2008, Dr. Gross was awarded the Stich-Punto Commemorative Plaque from the Czech Horn Society for outstanding devotion to Czech horn music. He is only the second American to receive this award.
He has given international master classes at music schools in Zurich, Basel, Lucerne, and Winterthur, Switzerland; the Moscow Conservatory; Royal Academy of Music in London; in Gmunden and Voecklabruck, Austria; and SIAS University in China. In 2013 he was Guest Principal Horn in the Hunan Symphony Orchestra. Dr. Gross has been a featured artist at Hornclass in the Czech Republic, and in South Africa at the Stellenbosch Conservatory and the University of Cape Town. In 2010, he was a faculty artist at the First International Music Festival at SIAS University in China. Dr. Gross was also Visiting Professor of Horn at the National Taiwan University for Arts.
In the United States Dr. Gross has presented concerts and master classes at the Eastman School, Peabody and Oberlin Conservatories, and Indiana, Southern Methodist, Baylor, and Temple Universities, among others. He is also a Yamaha Artist Clinician.
At the age of 21, Steven Gross won the First International Heldenleben Horn Competition. He now is Director of the International Horn Competition of America, North America's leading solo event for horn.
His summers include performing as Principal Horn of the Oregon Coast Festival Orchestra.
Steven Gross considers his family his greatest pride and joy—his wife Julie and two children, Mike and Katie, and soon to be daughter-in-law, Lily.
---