Tony Monaco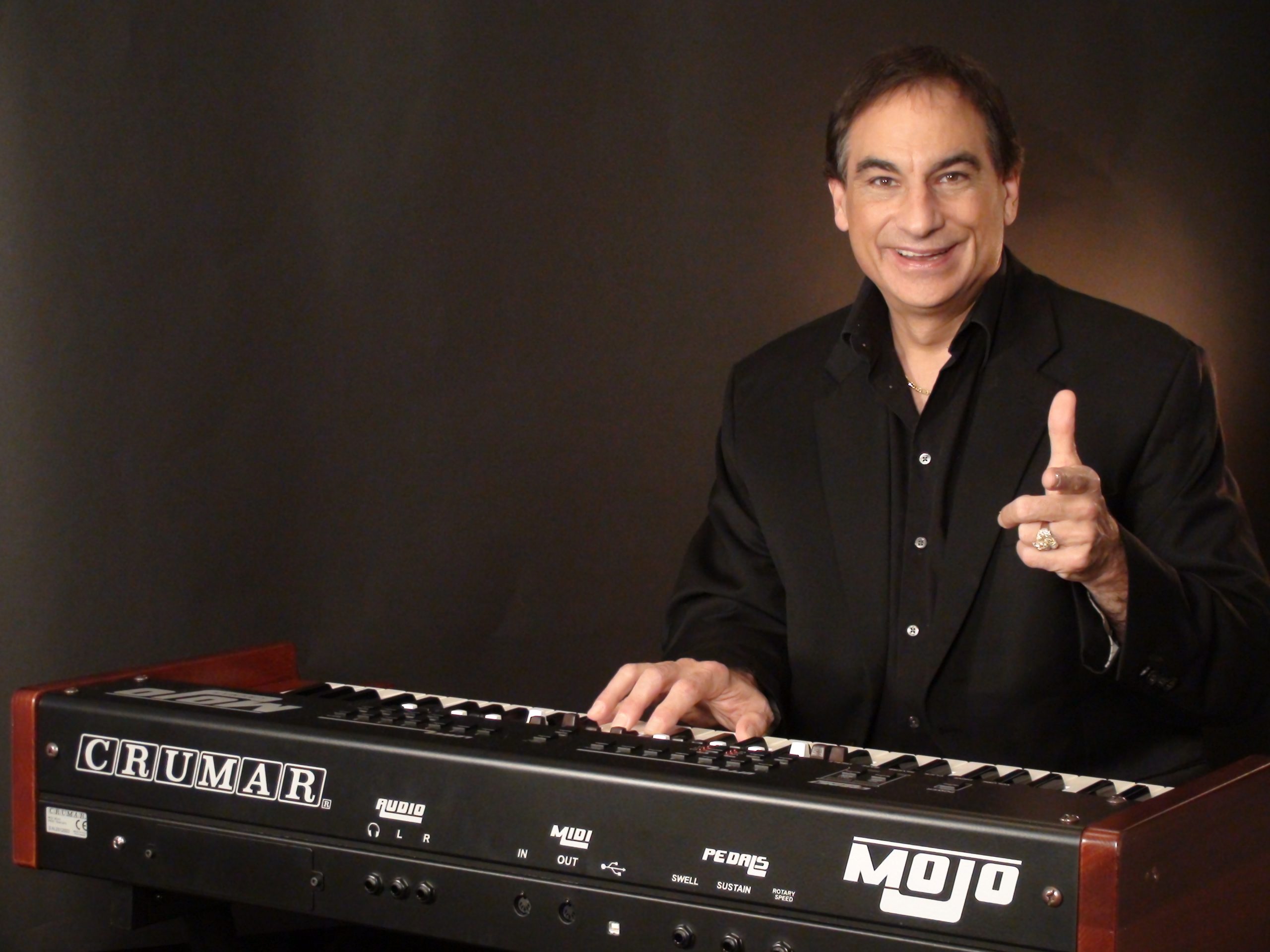 Biography
Tony Monaco began his keyboard life at age eight, on the accordion. When he was twelve, his destiny as a jazz organist was sealed when he first heard Jimmy Smith. An enthusiastic student, Tony began working in Jazz clubs as a teenager in his native Columbus, Ohio, guided by local organ gurus Hank Marr and Don Patterson. For further inspiration, he studiously absorbed the mastery of Jimmy McGriff, Richard "Groove" Holmes, Charles Earland, Jack McDuff, and Dr. Lonnie Smith. All would play a role in the development of his musical palette. On Tony's sixteenth birthday, his prayers were answered. He received an encouraging phone call from Jimmy Smith, who soon became his Mentor/Teacher. Four years later, Jimmy Smith invited Tony to come play at his club in California–a peak lifetime experience for Tony.
From 1980 to 2006, Tony stood by his family businesses and married to have three daughters, while running Monaco's Palace Italian restaurant for ten years while performing weekly in the lounge. Tony then entered the food brokerage industry peaking towards Torchbearer status with SYSCO foods. Always inspired by music, Tony then went to work as an assistant Broadcast producer for a prominent ad agency learning his production skills and playing gigs at night to continue supporting his family. After graduating from college with a B.S.B.A. from Franklin University in 1989, Tony's occupation changed again to supervisor of Monaco Concrete ( "my Father needed a good manager and my daughters were getting close to going to college!").
Tony now enjoys and concentrates in all his musical energies flourishing completely as he pursues his passions. In April 2000, Tony met fellow jazz organist Joey DeFrancesco, who offered to produce a debut CD for him. This collaboration resulted in the critically acclaimed "Burnin Grooves". The international success of the recording served as the catalyst for regional and national tours.This success was followed by two more releases for Summit Records that received critical acclaim and significant sales, charting in the Jazzweek Top 10. In September 2003, Summit Records released "A New Generation", a unique recording featuring both Tony's and Joey DeFrancesco's Trios. They recorded the project using two "Hammond-Suzuki New B3's" as Tony was awarded a major endorsement role with Hammond and Suzuki. As Tony's reputation has grown, he has been blessed to play with some of greatest musicians in jazz, including Mel Lewis, Lewis Nash, Red Holloway, Plas Johnson, Sonny Fortune, Jon Faddis, Adam Nussbaum, Bruce Forman, Harvey Mason, Chester Thompson (drummer) Herlin Riley, Matt Wilson, Jeff Clayton, Terrell Stafford, Eric Alexander, Late Bobby Durham, Russell Malone, Peter Bernstein, Paul Bollenback, Bruce Forman, Kevin Mahogany, Victor Lewis, Pat Martino, Fareed Haque and even George Benson.
An ardent student of the organ, it's no surprise that Tony is an accomplished teacher as well. In addition to private students, classes and clinics, Tony has produced a series of instructional DVDs titled "Playing Jazz Hammond" that have quickly become indispensable for any serious student of the organ. Tony has decided to expand his catalogue and has created MotherHenMusicEd.com and now has a system of giving lessons one on one online to anyone from anywhere around the globe!
Presently, Tony maintains the busiest world touring schedule imaginable, including festival appearances ,clinics and workshops In 2007, Tony celebrated a special anniversary, celebrating 40 years as a musician and appearing on the cover of Keyboard Magazine. April 2012, Tony released "Celebration Life * Love * Music, a two disc set of all originals as he continues to Celebrate his Musical gifts and shares his gifts to everyone. Tony's drive as an innovator and missionary continues to carry forward his passion for the Hammond Organ. Now Executive Producer of the Summit Records subsidiary Chicken Coup Records, he has recorded and released CDs for several undiscovered organists around the globe, and his role as educator has allowed him to spread and cultivate many new hopefuls to the art of the jazz organ.
Tony continues his mission to raise awareness and appreciation of jazz organ and its importance in genres as diverse as traditional Gospel, RnB and Modern Jazz. He is now Hammond/Suzuki's prime instrument endorser worldwide. Tony has recently ended nearly two and a half years playing world tours with Pat Martino as he resumes his personal playing and teaching ambitions. He has begun expanding his educational series to include other organist and styles with his new MotherHenMusicEd.Com. He is formulating new strategies and record deals using his network through Chicken Coup Records to help himself and his peers and students advance in this ever changing music market and utilize new technologies and markets. Tony is a vital source of musical experience, knowledge and humility ready, willing and able !!!
---