Anthony Plog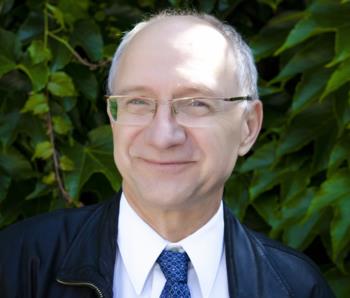 Biography
The music of Anthony Plog has been performed in over 30 countries around the world. He is the recipient of numerous grants and commissions, including the National Endowment for the Arts ( for the American Brass Quintet), the Malmo Symphony ( Sweden ), Nick Norton and the Utah Symphony, the Summit Brass, the GECA Brass Ensemble in France, the Chicago Chamber Musicians, the University of Texas at Austin, and the St. Louis Brass Quintet.
At the beginning of his compositional career Mr. Plog wrote almost exclusively for brass, and was published by several of the top brass publishers, including Western International Music and Brass Press. His exclusive publisher is Editions BIM of Switzerland.
Anthony Plog has broadened his compositional horizons, and now writes in many different mediums. He has written three childrens operas, the first of which (HOW THE TRUMPET GOT ITS TOOT) was premiered by the Utah Opera and Symphony.
In July 2004; on Feb.1,2012 he completed a major tragic opera entitled SPIRITS, based on a holocaust theme, and on March 16, 2014 he finished his latest opera about a drone operator who is having a nervous breakdown (THE SACRIFICE).  Other new works recently completed include the Double Concerto 2014 and 2 Horn Concerti.
His brass works have been required pieces on a number of international brass competitions, including the ARD competition in Munich, Germany, and also competitions in Porcia, Italy, Toulon, France, Brno, Czech Republic, and Lieksa, Finland. Most of his brass music has been recorded, with several pieces receiving 4 or more recordings.
Composition has grown out of a rich and varied career in music.
Anthony Plog began studying music at the age of 10, and by the age of 19 he was playing extra trumpet with the Los Angeles Philharmonic under conductors such as Zubin Mehta, James Levine, Michael Tilson Thomas, and Claudio Abbado, to name a few. His first orchestral position was Principal Trumpet with the San Antonio Symphony from 1970-1973 and was followed by a 2 year stint with the Utah Symphony as Associate Principal. He left the Utah Symphony in 1976 to pursue a solo and composition career, and while living in Los Angeles from 1976-1988 supported himself by playing Principal Trumpet with the Los Angeles Chamber Orchestra and the Pacific Symphony and by occasionally playing in the film studios ( Star Trek 1, Gremlins, Rocky 2&3, Altered States, etc. ).
In 1990 he moved to Europe to play Solo Trumpet with the Malmo Symphony in Sweden, and from 1993 to 2013 was Professor at the Staatliche Hochschule fur Musik in Freiburg, Germany. During this time he was co-solo Trumpet with the Basel Symphony in Switzerland for 3 years. He has also toured as co-solo Trumpet with the Stockholm Royal Philharmonic ( Japan 1992 ) and the Buenos Aires Symphony (Germany and Holland 1997).  He currently has a 60% position with the Norwegian Music Academy in Oslo, Norway, and gives countless master classes around the world.
As a soloist, Anthony Plog has toured throughout the U.S., Europe, Australia, and Japan. He has numerous recordings to his credit, and has recorded solo albums for labels as diverse as BIS, Crystal, Centaur, and Summit. In addition to his solo career, Mr. Plog has made chamber music an important part of his musical life. He is a founding member of the Fine Arts Brass Quintet and the Summit Brass, and has performed with such chamber music organizations as the Chicago Chamber Musicians, Chamber Music Northwest, St. Louis Brass Quintet, etc.
Since being appointed to his first teaching position upon his return to California from the Utah Symphony in 1976, Anthony Plog has taught at various institutions around the world, including California State University at Northridge, the University of Southern California, the Music Academy of the West, the Schola Cantorum (Basel, Switzerland), the Malmo Music Academy (Malmo, Sweden) and the Accademia di Santa Cecilia in Rome.
Anthony Plog retired from the concert stage in 2001 in order to pursue a full time composition career.
---