Western Brass Quintet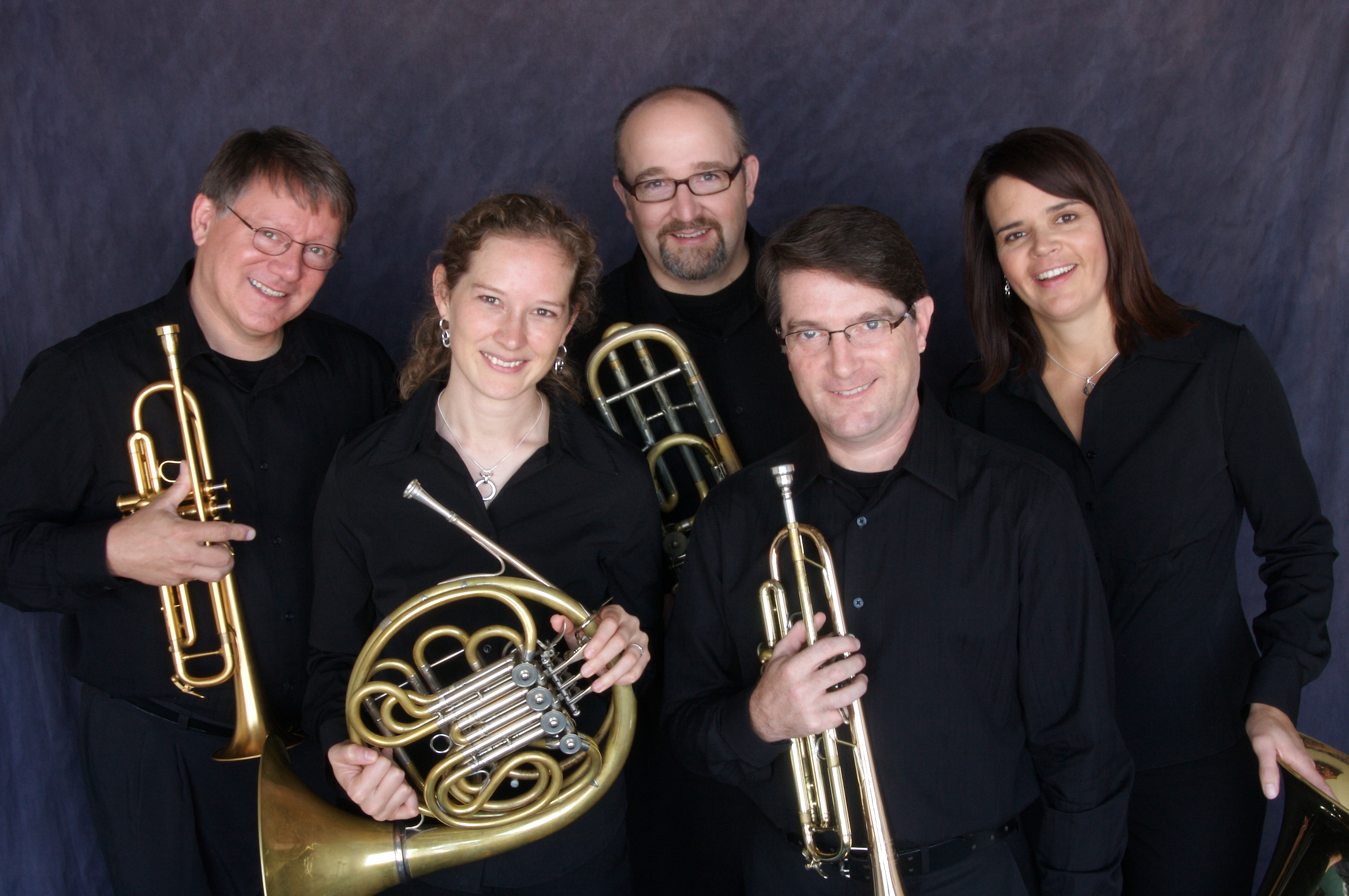 Biography
Founded in 1966, the Western Brass Quintet is one of the oldest and most distinguished brass chamber music ensembles still active in the United States today. The ensemble has performed around the world including concert tours in Russia, Thailand, China, Sweden, Germany, as well as concerts in prestigious American venues such as the Kennedy Center and Carnegie Hall. The Quintet is a resident faculty ensemble in the School of Music at Western Michigan University.
Following their concerts at Carnegie Hall, the New York Times review raved that "The Western Brass Quintet gave unremitting evidence of their individual talents and ensemble training; chords were precisely weighted and registered, instrumental blends were sensitively arranged, and there was rarely a tentatively attacked or released note." The New York Concert Review describes them as "exhibiting a remarkable flair for the Renaissance style, …with remarkable facility and technique." Following their recent performance at the 2005 International Trumpet Guild Conference in Bangkok, the published review asserted that "the Western Brass Quintet is not just another "academic" brass chamber ensemble; their performance was equal to that of any "professional" brass quintet. This is a superb group…"
Committed to promoting the composition of significant works for the brass quintet, the ensemble has premiered numerous works including Landscapes by the Pulitzer Prize-winning composer Karel Husa, Masques by Ramon Zupko, Nodding Music by Elgar Howarth, Plays and Rimes by Curtis Curtis-Smith, Pro and Contra Dances by Ramon Zupko, Vox Naturae (with orchestra) by Ramon Zupko, Dark Matters by Mark Schultz, Games for Brass by Curtis Curtis-Smith, and Quintet by Richard Adams. Audiences have described the Quintet's performances of the latest in brass chamber music repertoire as polished, exciting, daring, and musically satisfying. Additionally, an interest in performance practices for the music of the Renaissance and Baroque has inspired several significant arrangements of music from these periods by Western Brass Quintet members. Two full-length compact discs have been recently recorded by WBQ (all premiere recordings) on Summit Records: Songs and Dances and Games for Brass.